Bard on the Beach Shakespeare Festival's 33rd Season returns to Sen̓ákw/Vanier Park, after two years of dark stages in response to the pandemic, and all tickets are now on sale for three plays and special events in this year's Festival, which runs from June 8 to September 24, 2022.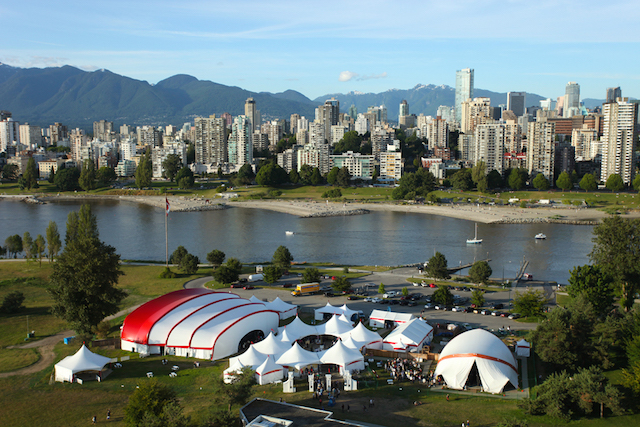 Bard's single BMO Mainstage production is A Midsummer Night's Dream, Shakespeare's best-loved comedy, filled with laughter, love and magic. On the Howard Family Stage there are two innovative productions: Djanet Sears' Harlem Duet, a powerful drama with connections to Othello, and Romeo and Juliet, the timeless story of two young people who risk everything for their love.
"It's thrilling for our Festival to return this summer and we are busy preparing three incredible productions to welcome our patrons back to Sen̓ákw/Vanier Park," said Christopher Gaze, Bard on the Beach Founding Artistic Director.

"It's time again for laughter and magic and to that end, A Midsummer Night's Dream will be our single production on the BMO Mainstage. This joyful production is perfect for all ages and is designed to lift the spirits of everyone who sees it. On the Howard Family Stage, our two productions highlight Bard's commitment to artistic innovation in theatre; they both feature powerful stories told in a unique way."
Tickets for the plays are available now starting at $27. Prices for special events, group bookings and multi-play ticket packages can be found online or by calling the Bard Box Office at (604) 739-0559.
Play run dates and special events for 2022 are:
Early booking is recommended for best seat selection (all seats are reserved) and because many performances sell out in advance.