The Vancouver Symphony Orchestra ("VSO") opens the new year with an exciting series of concerts featuring the best of Canadian talent. Performances start on New Year's Day, January 1st, with the return of the Salute to Vienna New Year's Concert in partnership with Attila Glatz Concert Productions.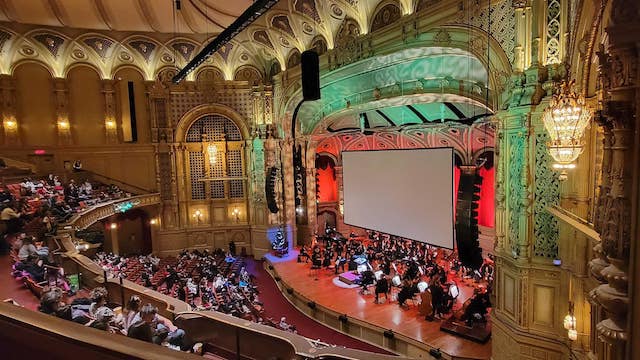 Vancouver Symphony Orchestra January 2022 Programming
GRAMMY and JUNO-award nominated Jens Lindemann joins the VSO in concerts featuring classical-era masters Haydn and Mozart at the Chan Centre for the Performing Arts at UBC and the Bell Performing Arts Centre in Surrey on January 8 and 9.
Christopher Gaze returns January 13 for an afternoon performance featuring masterworks Appalachian Spring and Rodéo by celebrated American composer, Aaron Copland. Canadian singer-songwriter Steven Page headlines a sensational evening of his iconic music on January 14 and 15.
From January 21 to 23, the VSO brings together masterworks by Berlioz and Sri-Lankan-born Canadian Dinuk Wijeratne with Frank Martin's Ballade featuring VSO principal flute Christie Reside. Canadian pianist Charles Richard-Hamelin comes to Vancouver for a ravishing performance of Chopin's Piano Concerto No. 1, January 28 and 29.
Rounding Out 2021
Rounding out the new year, you can enjoy holiday performances with the VSO including Home Alone in Concert, a Traditional Christmas, and Vivaldi's Four Seasons.
Led by Music Director Otto Tausk since 2018, the VSO performs more than 150 concerts each year, throughout Vancouver and the province of British Columbia, reaching over 270,000 people annually. On tour, the VSO has performed in the United States, China, Korea and across Canada.
Follow Miss604Holidays this season for the latest arts and culture activities, attraction and event news »