This season I was able to get a head start on my holiday shopping when I visited Port Alberni to profile women-led small businesses. I was so inspired by each leader's story, and their selection of amazing products – from coffee and tea, to home decor, to the jewelry, beauty, and fashion items.
You can read all about these enterprising women in my ZenSeekers story and if you're looking for a gift, here are my five picks featuring one selection from each spot I visited:
Holiday Shopping in Port Alberni
Where: Wildflower Bakeshop Cafe (5047 Argyle St, Port Alberni)
What to Get: Start your day of shopping off right with an Americano, brewed with Drumroaster Coffee beans from Cobble Hill, and a brioche donut. While you're fuelling up, shop their wall of local products, preserves, and books.
Where: Flandangles and Gibson's Fine Linens (3036 3rd Ave, Port Alberni).
What to Get: I bought my mom a new teapot and I was eyeing the Bed Scrunchie – a unique tool that helps keep your sheets in place. There were so many goodies (from pillows to bakeware) I could have spent all day in those adjoining shops. No need to shop the big box stores when these local shops have everything you could need!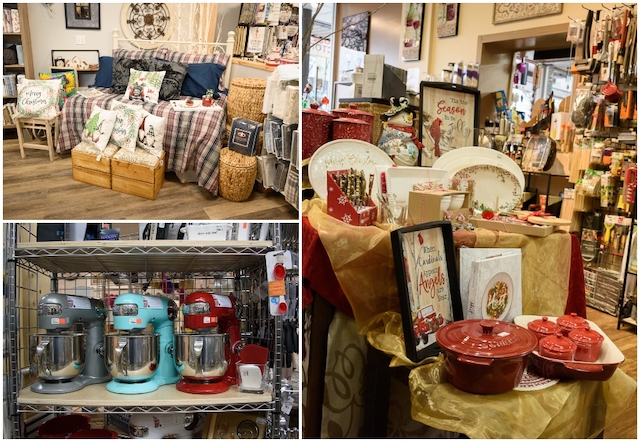 Where: The Funk Trunk (4920 Cherry Creek rd, Port Alberni)
What to Get: I've followed Smash + Tess on Instagram for a while now and I've never seen their rompers in store. That's my top pick at the Funk Trunk (they're always on trend) and they also now carry decor items and accessories including the super popular Tofino Towel.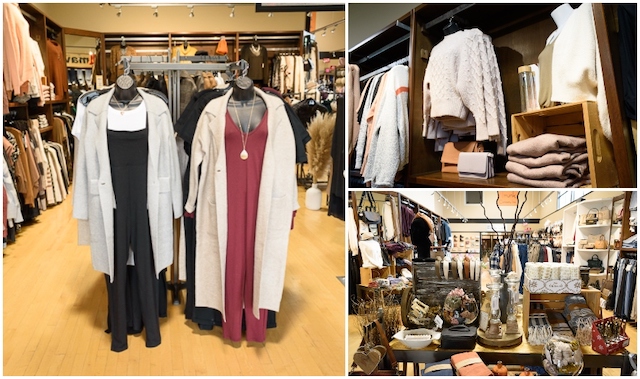 Where: Gayle's Fashions (5262 Argyle St, Port Alberni)
What to Get: Graphic sweatshirts, I am all about comfy items with a bit of a unique twist with artwork. Shackets and coatigans are also the hot items this season, and Gayle's got the goods! You can also shop online.
Want to know more about these amazing women and their stories? I have it all in my ZenSeekers post »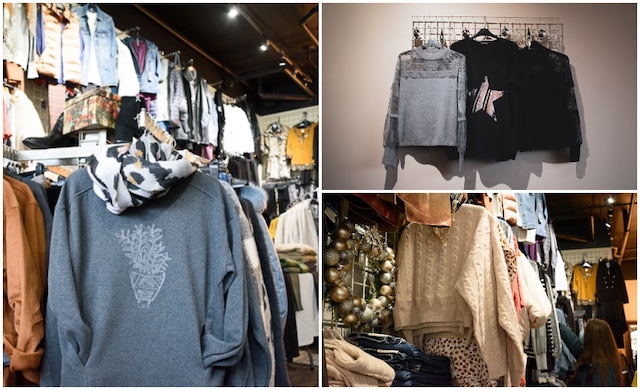 Where: Finishing Touches (4558 Elizabeth St, Port Alberni)
What to Get: I bought some adorable minimalist earrings made by Glee Jewelry in Victoria. I mean I could have also stayed awhile and booked some (much needed) brow shaping too. There are so many beauty and comfort items and I love that Louise also features her daughter's glass jewelry in the shop.
When You Go