Want to give a meaningful gift that contributes to wildlife monitoring, environmental education, stewardship and long-term protection of the biodiversity of the largest urban park in BC? You can adopt-an-animal in Stanley Park this holiday season through the Stanley Park Ecology Society ("SPES").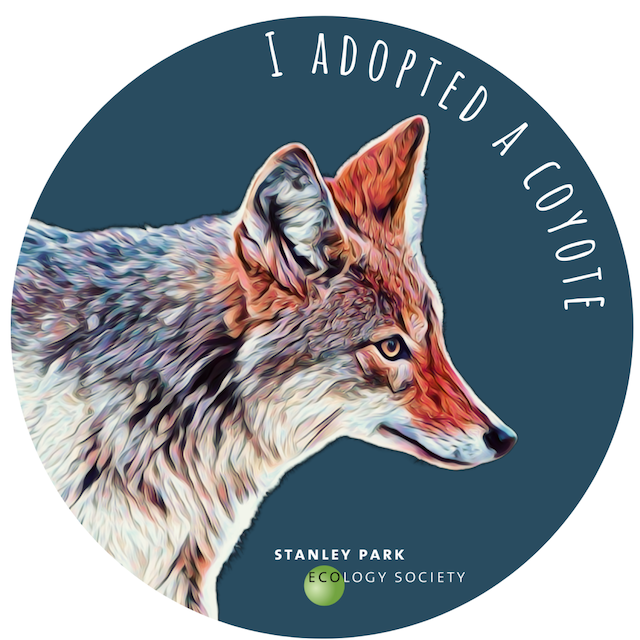 Adopt-an-Animal in Stanley Park (Symbolically, of Course)
Your symbolic adoption will contribute to conserving the ecological health of 1,000 acres of forest, wetland and seashore shared by over 1,665 species.
Individuals, companies and organizations have an opportunity to connect people to nature and safeguard the ecological integrity of Stanley Park with their choice of adoption. Adopters join over three decades of support for collaborative research, education, innovation and ecological advice. 
Adopt a Hummingbird to support habitat restoration monitoring (hummingbirds love native salmonberry blooms!) and support SPES's "Birding with Me!" nature program that provides an inclusive, safe space for members of the IBPOC and 2SLGBTQAi+ communities, and for those who speak English as an additional language.  
Adopt a Bat to support bat monitoring this spring, and to help school children learn about wildlife and ecosystems through a variety of SPES fieldtrips like "Beautiful Bats".
Adopt a Heron Nest for $54 to support SPES's efforts to research, monitor and protect the Park's Pacific Great Blue Herons, a species at risk. Nest adopters receive heron colony reports throughout the breeding season. 
Adopt an Otter to support water quality monitoring in Lost Lagoon and Beaver Lake, the habitat of otters and many other species in Stanley Park. Your support also provides fun, educational opportunities for kids in SPES's Spring and Summer EcoCamps and in SPES's popular Critter Club for wildlife-loving kids.    
Adopt a Coyote to support research on the Park's coyote population and promote co-existence to help SPES reduce wildlife conflicts and feeding in the Park. Your adoption also supports in-person public education programs that increase awareness of, connection to, and respect for the natural world.    
Adopt an Eagle to support nesting bald eagle surveys and other long term wildlife monitoring efforts in Stanley Park. This adoption also helps subsidize the engagement of Indigenous Knowledge Keepers in SPES's Conservation efforts, in their public and youth programs, and for staff professional development.      
Become a monthly donor ($5 or more/month), or make a one-time donation of $40 or more, and receive a stylish fridge magnet of your adopted animal. A special certificate accompanying every adoption recognizes your support for Stanley Park. Donate in honour of someone special and SPES will personalize the certificate for whomever you wish.
Miss604's Rebecca Bollwitt is the Secretary of the Board of Directors for SPES.