FAN EXPO Vancouver 2022 will be the first production of the exposition since February of 2020 and they already have a star studded lineup confirmed for Family Day Long Weekend (February 19-21, 2022)!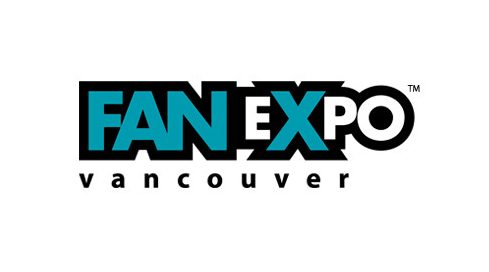 FAN EXPO Vancouver 2022
February 19-21, 2022 at the Vancouver Convention Centre
Fresh off his return from space with Blue Origin, FAN EXPO Vancouver will welcome Canadian legend William Shatner ("James T. Kirk", Star Trek). A rare and exciting chance to meet and hear from Star Trek fan favourite as he celebrates and wraps up his 90th birthday tour. With more than 70 years in front of the camera, his newest venture as a space voyager has landed him the title of the oldest person to ever fly in space. Fans will have the opportunity for photo-ops and autographs, and to hear from him onstage — they might even get the chance to ask him about his newest documentary, Shatner in Space, which is set to premiere on Amazon Prime December 15th.
Shatner will join previously announced guests for FXV 2022 including Matthew Lewis (Harry Potter franchise), My Hero Academia voice actors Justin Briner, Jason Liebrecht, and Christopher Sabat, Clerks franchise favourites Kevin Smith ("Silent Bob"), Jason Mewes ("Jay"), Brian O'Halloran ("Dante Hicks"), Jeff Anderson ("Randal Graves") and Trevor Fehrman ("Elias").
Update: Ming-Na Wen (The Mandalorian, The Book of Boba Fett) and Robert Englund (Nightmare on Elm Street) have been added to the lineup.
FAN EXPO Vancouver is a three-day celebration of all things pop culture, from superheroes and sci-fi, to anime and gaming, to cosplay and collectibles. Convention goers from the greater Vancouver area and beyond will come to gather in fandom. In true Family Day long weekend fashion, organizers have supercharged the fun for all ages, especially in the Family Zone.
Tickets are on sale now and early bird pricing is available until February 4, 2022.
Early bird single-day passes range from $32-$42 for adults, and children under 12 can attend the convention for free on Sunday and Monday with the use of the Kids Free Coupon. Three-Day passes are also available, as well as Premium and VIP packages. All tickets provide full access to the Expo, including workshops and panels, celebrity Q&A's, hundreds of vendors and artists, gaming areas, cosplay contests, and more.
Follow FAN EXPO Vancouver on Facebook and Twitter for more information.