For over 20 years, Debra Abraham worked with the Ministry of Children and Family Development and she kept seeing the same results, the same families, the same challenges until one day she decided that to truly make a difference and feel fulfilled, she needed to make a change.
Now seven years later the Unique Get Together Society ("UGTS"), the organization she founded after submitting her resignation, has thirty staff members and a team of volunteers who empower Indigenous, marginalized and underserved communities, individuals and families in three regions of BC.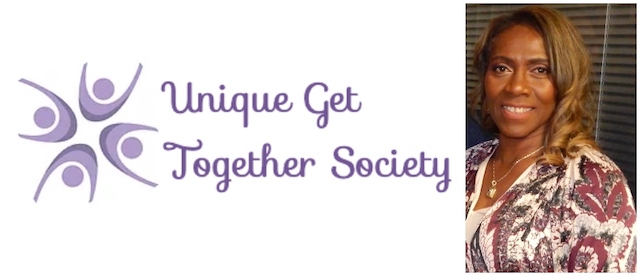 Unique Get Together Society – How It Began
Before she left the Ministry, Debra had already been subcontracting with other organizations, alongside one of her own children, and working with children with special needs that had behaviour challenges.
"One thing I've learned working in social services, especially when it comes to youth, is that regardless of your abilities, behaviour has a message. Behaviour is communication. Most kids or youth can't put into words what they're feeling inside so they express it in other ways. It really is their cry for help."
One of the organizations she worked with told her she was really good at what she was doing and that she should start her own, and she did! She cashed in her pension and just knew, this was her path.
It was just Debra and her son for the first few years at UGTS, getting things up and running, starting with programming for special needs children.
"More than anything, when we started seven years ago, we wanted to bring kids with special needs into summer camps, after school programs, and soccer – we were the first organization to start special needs soccer in Port Moody."
She wanted these kids to have the same childhood as her children. To have friends they could hang out with, and talk about what they did over the summer.
"So that's how we started, we started taking kids for hikes in nature – away from all the destruction of everyday noise of the city. You have to look past the disability and look at what was actually there, what they can actually do."
They went around the Tri-Cities, Vancouver, Squamish, up to the Britannia Mine Museum, and as Debra puts it: "We just had fun!" Things just started happening from then on. UGTS started getting calls about programs for children who didn't have a special needs diagnosis, but had behaviour challenges.
"A lot of these kids had a lot of trauma that went on in their lives. Their parents, caregivers, whatever that may look like, I always tell people: It's not a blame game, it really and truly isn't because they do the best they can. When you work in this field, the parents and caregivers, they just want to get through the day and keep a roof over their head and food going, and get kids off to school and just those basic needs – and have a break for themselves."
Debra says that it's something she's always been aware of being a part of the social services system for so long. "While we do support the individual, that entire circle is broken because we don't support the family as a whole. That child comes with a family, and whatever is happening at home is coming with that child."
Whether it's job resources, mental health, food and supplies, or a friendly conversation – the Unique Get Together Society is there for youth, individuals and families in several BC communities with an extensive list of programs and support services.
Many of the programs you can find on the UGTS website have come to fruition based on a request or need of a client. "They're the experts in their lives, they're guiding us, rather than us telling them what to do because we don't know what their lives have been."
A key element in the society's programming is culture, but only if the clients are open to it. Debra's philosophy is all about meeting the need, and giving the client a choice.
Fulfilling a Need
Last year due to COVID, the Unique Get Together Society developed a grocery delivery program. They were noticing that with provincial health regulations only allowing for one person from a household to do the grocery shopping, that left parents without childcare in a bind.
Low-income/financially insecure Individuals and families in Chilliwack and Vancouver can register for the Essential Food Hamper program in partnership with FoodMesh.
Looking Ahead
"I'd say 90% of our clients are Indigenous families so we have a lot of Indigenous programming, a lot of Indigenous structure within the organization. We are led by an Elder in different communities who guide our practices, and any Indigenous program is led by Indigenous staff."
The organization continues to grow, and along with a new office in Kamloops, they will be working on establishing a BIPOC soccer association program for BIPOC children and youth.
"There's a lot of barriers for accessibility for recreation programs for people of colour and Indigenous peoples so we're creating our own, for them to have those opportunities. We want it to be open to everyone but once again it has to be for the population that has the least accessibility to certain services and certain things in their community."
UGTS is also planning cultural camps for Indigenous children and youth, for monthly programming on the land, and they have interest from individuals in Louisiana and Alberta to start up chapters.
"It's just been really incredible. The people and the staff we have, who work one to one with the kids and their families, for me it has been an incredible journey every day to watch a vision unfold right before your eyes with the people who believe in that, who get that, who have lived experience that they understand."
How to Support
UGTS is a registered charity but is not provincially funded so they rely on grants and donations. You can make a donation and also help spread the word. Many clients come to UGTS through word of mouth and referrals, not always through the internet as Debra says many might not have connectivity at home or even access to a computer.
"We don't turn anyone away and our turnaround time is 48 hours to put services in place for families. Not six months. 48 hours. If we get a call at three in the morning we do answer the phone, because no one calls you at three in the morning for no reason."
At its core, UGTS's practices are based on the Coast Salish way of being in community, being in relationships, and being in service of others.
"It's about the bigger change. It's about the people who have had all these incredible barriers, generation after generation, and their kids go through it and their kids – it needs to stop. It truly does. It needs to come to a place where they can just breathe and have some hope."
Follow the Unique Get Together Society on Facebook, Instagram and Twitter for news and updates.