I often think back to how John and I spent out fifth wedding anniversary: It was a staycation in Richmond where we went to Steveston for the day, did some shopping, had some wonderful food, and spent some really nice quality time together. It's no surprise that my latest enchanting staycation experience was also in Richmond; it's so close to home but you feel like you're really on a getaway.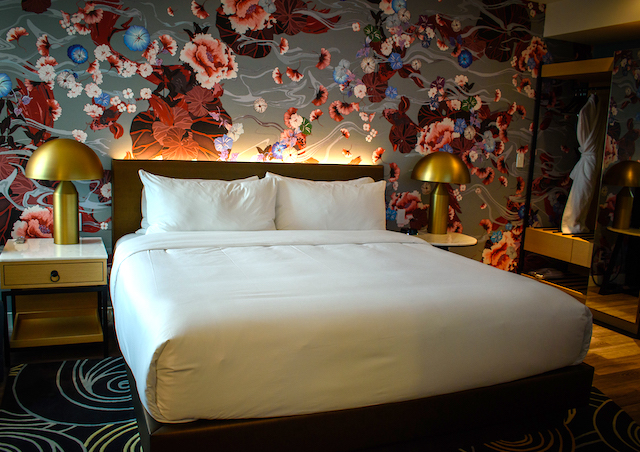 Richmond Staycation at the Versante Hotel
At the new Versante Hotel (just opened this summer) you can take in the beautiful art and unique features of an affordable boutique hotel that has five star amenities – all within a quick train ride from the airport or Downtown Vancouver.
The hotel has vibrant colours and natural light, featuring contemporary local art (from Kathy Slade and Andy Dixon), global cuisine and 100 luxurious guestrooms and suites in five bold designs. The staff was friendly, welcoming, and super helpful – answering any questions we had and making sure we were well taken care of.
We loved the art, the views, and things you always wish a hotel room had but never did: A coffee maker plus a tea kettle (my sister is a tea drinker and hates running her water through a coffee maker at a hotel if that's the only appliance), coffee and tea supplied, a deep soaker tub, a rain shower, customizable lighting system, top notch mattresses and pillows, and a Dyson hair dryer!
Finally, not a clipped-onto-the-wall or tucked-in-a-bag-in-a-drawer hairdryer that eats your hair and hasn't been updated since 1980. I know these are little things but if the hotel takes care to make sure you have the best hair dryer, think of how else they are making sure you are comfortable.
There's free WiFi, a heated rooftop pool and hot tub, 24 hour fitness room with Peloton bikes and a Mirror interactive home gym, and complimentary bike rentals.
Now, the food.
Richmond is known for its hundreds of deliciously diverse restaurants but you can treat yourself to what the Versante offers right off their lobby. Bruno serves elevated dishes directly influenced by the local farmers and artisans that supply their ingredients. It's not just a meal, it's a culinary experience — check out my Instagram Highlight to see what Chef Will Lew prepared for us. From oysters to pork belly to burrata salad, an Iberico Ham and blackberry tree, ribeye, tiramisu, macarons, so many fine touches and tastes.
I haven't been drinking alcohol and the staff was actually excited to come up with some spirit-free cocktails for me, with ginger ale, bitters, lime, and many other refreshing combos.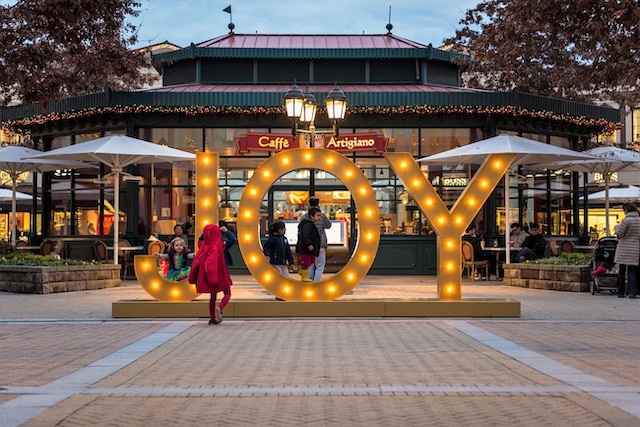 Shop McArthurGlen
Our staycation wasn't all about the hotel, ok well about 90% of it was and the other 10% was spent at the local designer outlet just five minutes away at McArthurGlen. I picked up some gifts, got a sweet treat from The Praguery, and treated myself to some great deals.
On Saturday, December 4th, they're hosting McArthurGlen On Ice from 3:00pm to 8:00pm. Take pics at the 52 foot Christmas tree, get some holiday shopping done, and pop into the ice bar for a festive drink.
McArthurGlen Vancouver is home to over 80 of the most sought-after designer brands, ranging from Moose Knuckles, Tory Burch and Michael Kors to Adidas, Nike and Calvin Klein. This vibrant outdoor shopping destination offers fashion-loving customers year-round savings up to 70% less.
You can plan a Richmond staycation by booking with the Versante Hotel this season.