I'm thrilled to share that Heritage Christmas at Burnaby Village Museum is back this year, and so is the restored 1912 C.W. Parker Carousel! Admission is free, and you can wander the village and take in all of the seasonal entertainment and activities from November 27, 2021-January 3, 2022.
Heritage Christmas at Burnaby Village Museum
When:

November 27, 2021-December 10, 2021

Monday to Friday, 1:00pm to 5:30pm
Saturday & Sunday 1:00pm to 9:00pm
December 6th from 1:00pm to 4:30pm

December 11, 2021 to January 3, 2022 (closed December 24 & 25)

Where: Burnaby Village Museum (6501 Deer Lake Ave)
Tickets: Admission is FREE no advanced booking is required
Carousel: It's back! Rides are $2.65 each. Vaccination Passports required for anyone 12+ to ride the carousel. Masks are required indoors for anyone over the age of 5. Rides are at reduced capacity and with restrictions.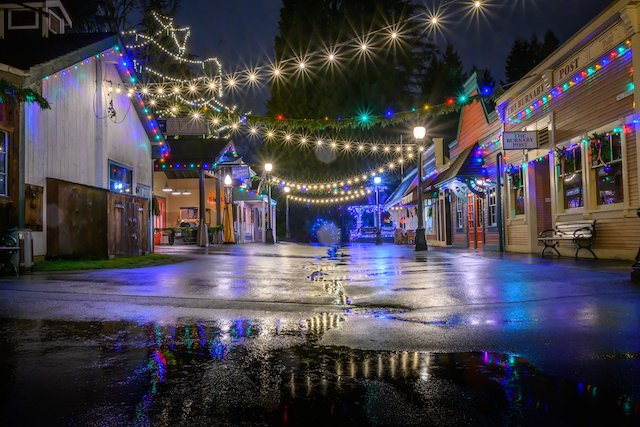 Stroll through the 1920's village and enjoy spectacular lights and vintage-themed displays. Stop by the Burnaby Lake General Store to browse the Christmas light display and learn about popular store purchases in the 1920's.
Check out the newly renovated Way Sang Yuen Wat Kee & Co. Herbalist shop in the Village to discover the role Chinese medicine has played in shaping communities like Burnaby.
Visit the Jesse Love Farmhouse to experience a historic family home lovingly decorated for the holidays, and explore the history of Chinese-Canadians in Burnaby at their feature exhibit, Across the Pacific, in The Stride Studios.
Chat with the teacher at Seaforth School and learn about schooling in early Burnaby, and find out what a blacksmith does during daily demonstrations at Wagner's Blacksmith Shop. And don't forget to treat yourself at the Ice Cream Parlour!
There will also be live entertainment with jugglers, carolers, story tellers and roving characters as well as Father Christmas.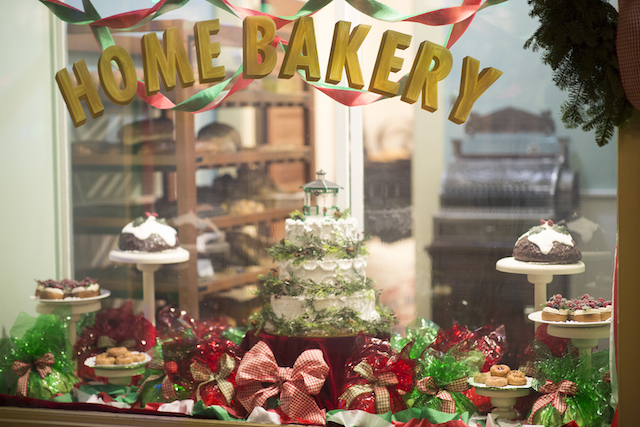 Bright in Burnaby
Saturday, December 4, 2021, 5:00pm to 9:00pm
Join Mayor Hurley and presenting partner Concord Pacific at 6:00pm for a special tree lighting ceremony to celebrate Bright in Burnaby, the official kick-off event for Heritage Christmas. The City of Burnaby has once again committed to donating proceeds of the carousel ticket sales during the Bright in Burnaby event to the Burnaby Christmas Bureau. Concord Pacific has generously committed to doubling the donations by matching the total sales of carousel tickets.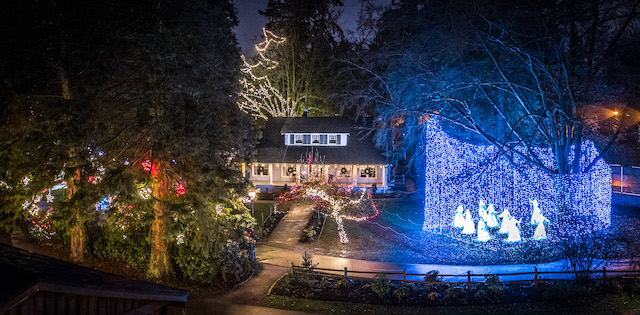 Plan your visit to Burnaby Village Museum and follow on Facebook and Twitter for information about this event and more.
Miss604 is a proud media sponsor of Heritage Christmas 2021