About four times a year (virtually during COVID), a group of old friends comes to together, each bringing a bottle of BC wine to showcase and share, and at the end of the night we vote on a club favourite. Even before my sister announced the theme varietal of our October wine club meeting on our group Facebook page I knew I would be prepared for whatever she selected, because of what arrived in my mailbox just a few days before:
I had just been sent the Fort Berens Estate Winery Explorer's Pack, featuring six of their wines from their winery in Lillooet, which features a robust selection including: Riesling (2020), Grüner Veltliner (2020), Pinot Gris (2020), Rosé (2020), Meritage (2018), and Cabernet Franc (2018).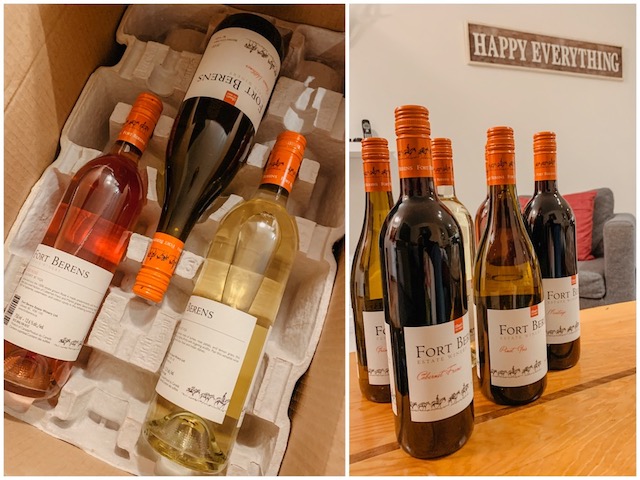 When the announcement was made that Riesling would be the theme, I gave myself a high-five as I knew I was bringing something special.
Fort Berens Estate Winery
Fort Berens has grown from humble beginnings selling 170 cases of wine in 2009, to over 10,000 cases in 2020. Today, they have close to 40 acres of vines in the ground, and a cabinet filled with regional, national, and international wine awards.
Growing grapes and producing award-winning wines caught many by surprise in a region better known for ranching and gold mining. The wine community began to take notice of what Fort Berens was doing in 2014 when they were awarded one of BC's most prestigious awards: the Lieutenant Governor's Award for Excellence in BC Wines for their Riesling. This was a defining moment. Not only had they shown the viability of grape growing in Lillooet, but having a Fort Berens wine recognized as one of BC's best wines proved that grapes from Lillooet can be exceptional quality.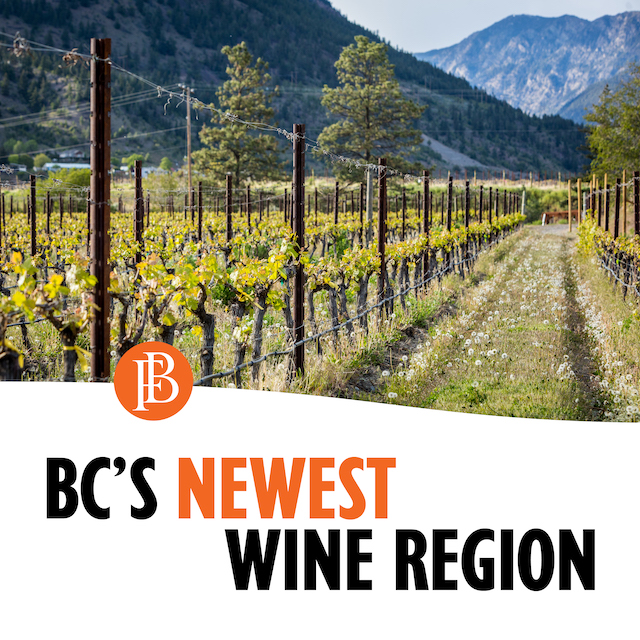 They are very committed to working with others in Lillooet and facilitating more grape-growing and wine production in this area. They are also excited about the continued growth of other vineyards in this region. There are now four additional vineyards in Lillooet, and 2019 saw the opening of the second licensed winery in Lillooet with Cliff & Gorge opening on the majestic Texas Creek Ranch. As a region, Fort Berens was thrilled when Lillooet was recognized as a new appellation, reflected with the Lillooet VQA designation.
Their vineyards are planted on sagebrush-covered benchland along the Fraser River with a rain shadow from the Coast Mountain range. This means not only little precipitation but also a very high number of sunshine hours. Average temperatures, growing degree days, and average length of the frost-free period are all similar to the South Okanagan. While Lillooet is located about 180 km further north, its elevation is about 100 meters lower. Very low humidity during the summer and a fairly constant breeze keep their vineyards free from diseases and pests. 
The soils are relatively young, deposit from the last ice age, 15,000 years ago. Fluvial glacial deposits, characterized by gravelly, sandy soils, poor in nutrients with rapid draining provide ideal growing conditions for their grapes.  Fort Berens' location in Lillooet is positioned opposite the largest gap in the Coast Mountain range where Cayoosh Creek runs down to meet the Fraser River. This has the advantage of giving them additional sunlight hours and heat from mid-September through early November, when the sun sets in this valley. This gap extends their growing season in this important period for ripening their grapes.
The Explorer's Pack
When all was said and done, the Fort Berens Riesling was voted the group favourite at wine club. The best part? Someone else brought it too so we were all winners!
2020 Riseling Tasting Notes: On the nose, this lively and fresh Riesling has delicate notes of lychee, rose petal, lemon grass, and dried apricot. It is nicely balanced, slightly off-dry with a rich, creamy texture, and lingering acidity.
I also brought the Grüner Veltliner to wine club, to fit the unofficial Oktoberfest theme and no one had tried that varietal before. This wine features an array of tropical fruit aromas, with hints of ripe stonefruit, yellow apple, honeysuckle, and fruit punch. This very food-friendly wine has a rich, creamy and nutty texture, followed by a zesty aftertaste.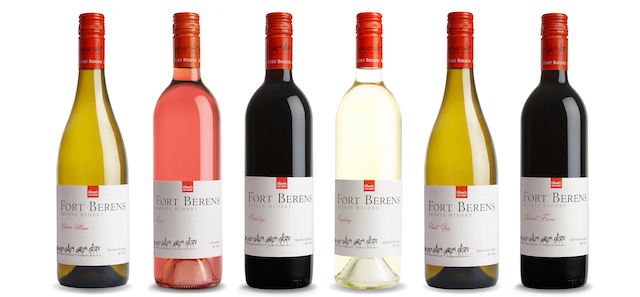 You can order your own Explorer's Pack – or put together your own pack – to sample the best of this exciting wine region. Use promo code: Ship5 to save $5 on shipping. Throughout the month of November, you can also get the Fort Berens Riesling for $1 off at your local BC Liquor Store or Save-On-Foods.
For more information, follow Fort Berens Estate Winery on Facebook, Instagram, and Twitter.