The #CHVCatchUp is a monthly series featuring the latest updates and news from Covenant House Vancouver. Miss604 is proud to be the Official Blog Partner of CHV.
10th Anniversary Sleep Out: Executive Edition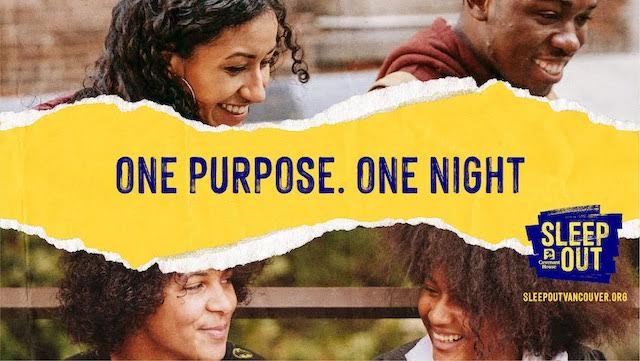 One Purpose. One Night. 10 Years of Support.
One a cold November night 10 years ago, Covenant House Vancouver held their first Sleep Out: Executive Edition with a small group of dedicated sleepers. With only a piece of cardboard and a sleeping bag in hand, the group tried to make themselves comfortable, on the frigid and unforgiving pavement. Although very little sleep was had, the impact on the participants was huge. That first Sleep Out sparked a movement dedicated to the idea of ensuring that the vulnerable young people in our community have a safe place to sleep every night.
Now hundreds of people sleep out each year, choosing to give up their beds to raise crucial funds and awareness for youth facing homelessness.

For the 10th Anniversary of Sleep Out: Executive Edition on November 18th, Covenant House Vancouver will provide inspiring online programming during the evening of the event and the morning after. Sleepers can participant from home or in person at predetermined businesses across Vancouver.

If you are downtown on November 18th, be sure to check out BC Place, as it will light up in Covenant House blue to show support for the event.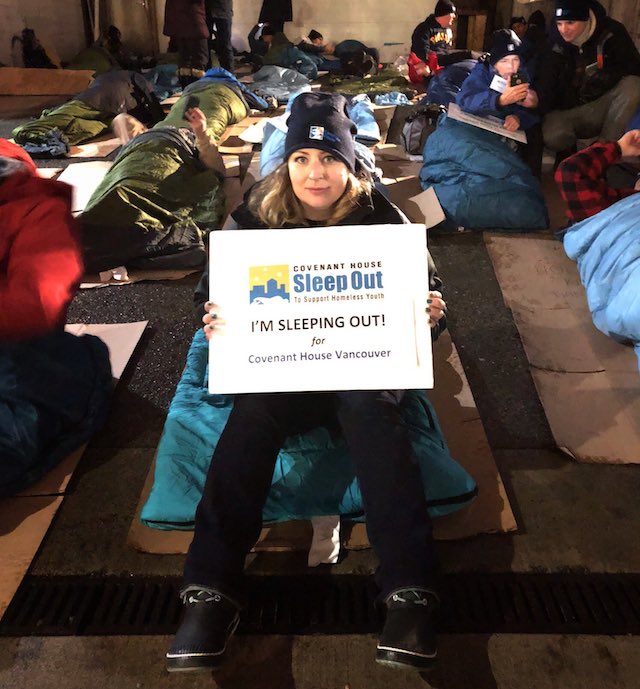 My personal experience with Sleep Out
I participated in the Covenant House Sleep Out for four years. It was uncomfortable, unnerving, and a long and sleepless night — but that's the point. It's all for an amazing cause that I highly encourage you to participate in. Read about my first experience in 2013 here, which kept me coming back to support this cause. 
Get involved in Sleep Out: Executive Edition

As many as 40,000 young people in Canada experience homelessness every year. Youth homelessness was a crisis before the pandemic, and it continues to be a growing issue. You can help ensure these young people are not forgotten or ignored.
Sign up for Sleep Out: Executive Edition, commit to raising vital funds, and give up your bed for one night on November 18th, so that youth can sleep in one at Covenant House Vancouver.If sleeping out is not possible, please consider showing your support by donating to Sleep Out: Executive Edition today and your gift will be matched, dollar for dollar, by George and Jordan Melville!
Since 1997, Covenant House Vancouver has been providing love and hope to youth experiencing homelessness. They are the premiere service provider of residential and outreach services for homeless and at-risk youth ages 16 to 24 in Vancouver. Follow Covenant House on Facebook, Twitter, and Instagram for more info.