BC Place is one of over 15 BC landmarks lighting up green for World CP Day on October 6th. To find out just how that will happen, Cerebral Palsy Association of BC ("CPABC") spokesperson Marco Pasqua and I met up with a member of the lighting team to see just exactly how that will work. Long story short: With a tap of an iPhone!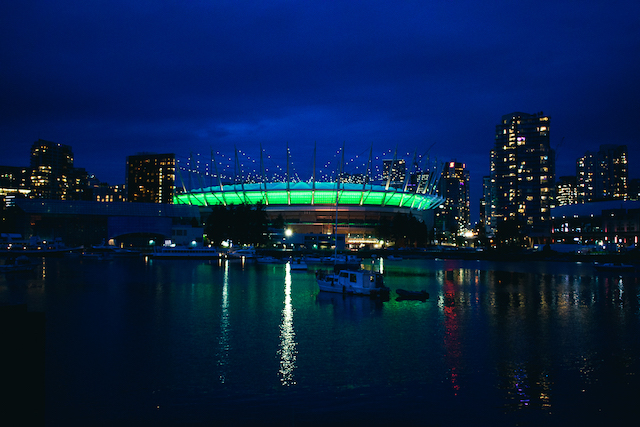 Setup on the False Creek Seawall across the water from the stadium, Lighting Programmer Stefan Zubovic with Eos Lightmedia explained the software, the programming, and how it all comes together.
"Everything you see that's video or operational, our team handles," says Zubovic. "That goes for the maintenance of the lighting controller to the programming of new shows, to any kind of assistance the stadium needs with troubleshooting. We also provide some advice on best practices. A lot of the actual physical work is handled by the internal, stadium staff."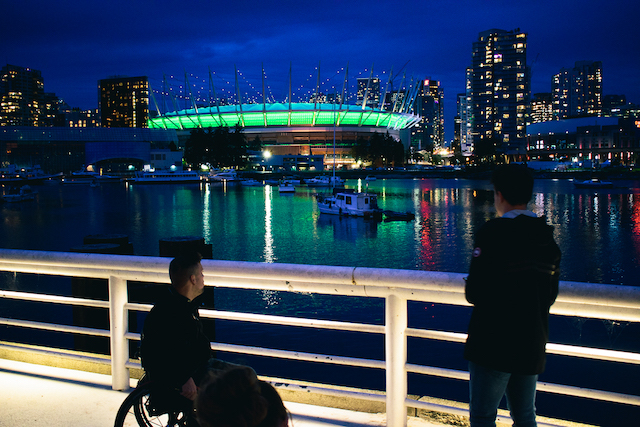 Much of the software Zubovic and the Eos team use is free and can be downloaded online. Of course they also have access to the stadium's secure VPN that allows them to control the light from almost anywhere, with a connection of course.
Watch Marco turn on the light here:
Aside from solid colours, you may have seen the stadium light up with a Union Jack when Sir Paul McCartney was in town, and when I was at BC Place the other day for the Whitecaps match I noticed animated hearts. So how do they achieve that level of detail?
The stadium roof façade – known as the Northern Lights Display – uses 1,700 'ETFE' panels, stacked four rows high, and 6,800 linear feet of energy-efficient LED lights to create customizable lighting displays. "They are basically four foot long LED lights that have four pixels in them so every foot you can control different colours," says Zubovic.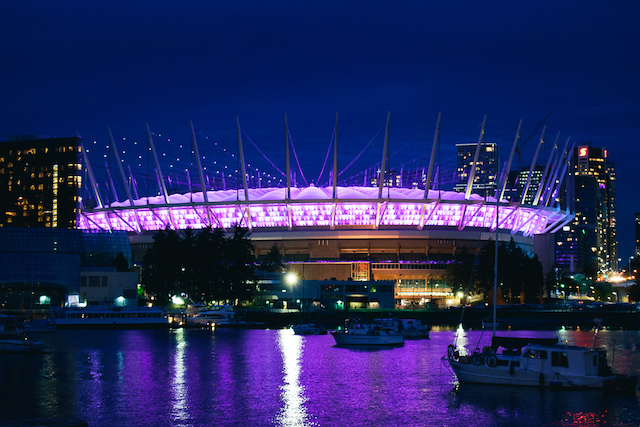 On Wednesday, BC Place will be green for World Cerebral Palsy Day. This is a global movement of people with cerebral palsy and their families, and the organizations that support them, in more than 60 countries. The day is an opportunity to celebrate, raise awareness and take action to ensure that people with CP have the same rights, access and opportunity as anyone else in their communities.
You can support CPABC's programs, equipment, therapies, and financial assistance for those with CP living in BC by donating today. If you spot a BC landmark glowing green tonight, take a photo and share on social media with the tag #BC4CP and follow CPABC on Instagram for more info.