The Fort Langley Cranberry Festival is one of the most popular events on the fall calendar. With beautiful seasonal scenery and delicious eats, this much-loved annual event, celebrates and recognizes the cranberry's role in local history.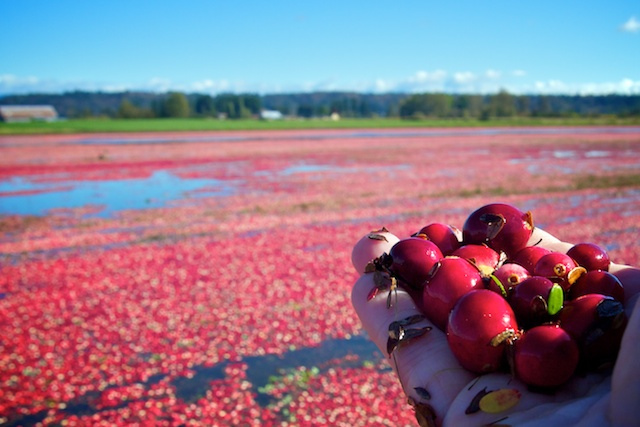 Fort Langley Cranberry Festival 2021
When: Saturday, October 9, 2021 rain or shine 10:00am to 4:00pm
Where: Fort Langley, BC (9160 Glover Rd, Langley)
Admission: Free, enjoy the village and support local business. RSVP on Facebook for info.
This year's festival will be held on a smaller scale, with a reduced capacity, to ensure the health and safety of vendors and festival-goers. Festivities begin at 10:00am on the field located at the corner of Glover Road and Mary Avenue. Fresh local berries will be available again, at the Fort Langley Community Hall, along with the Lion's Club Pancake Breakfast.
There will be over 60 market place vendors, 10 food trucks, kids activities, live music and craft beer. One of the highlights of the Cranberry Festival is always the outstanding selection of products from the 60+ market vendors. From jewelry, specialty foods, fresh local produce to hand-made crafts, there is something for everyone.
About BC Cranberries
The cranberry is one of only three commercially-grown fruits that are native to North America.
Traditionally, cranberries were popular trading commodities at Fort Langley as local First Nations used them for food, dyes, and medicine. In 1858, cranberries were valued more highly than salmon in these trades.
Of all the cranberries harvested in Canada every year, about 60% are grown for Massachusetts-based Ocean Spray, to which most BC cranberry growers belong as a cooperative — as a result 90% of BC cranberries are shipped to the USA.
Approximately 50% of BC's crop is used to make sweetened dried cranberries, 40% is made into juice, 9% is sold whole frozen and 1% is sold fresh, according to the Government of BC.
The Cranberry Festival was started in 1995 to celebrate the annual harvest and the history of the cranberry in the area and Fort Langley's earlier years.