The Canuck Place Gift of Time Gala returns this year for an inspiring evening and engaging gala in support of children and families across BC and the Yukon. On October 30th, attendees – at home or in person – will be granted access to an exclusive online auction and be treated to a virtual program featuring a powerful speech from Canuck Place mom, Sharon Bulger.

Through your generosity and kindness, you can make a significant difference in the lives of children with life-threatening illnesses and the families who love them. Children and families need a healing environment to ease suffering and a roadmap for the future to navigate unimaginable circumstances. With your support, Canuck Place will be there for the journey.
Your support of Gift of Time will give short lives the gift of great days.
The 2021 Gift of Time presented by Nicola Wealth will feature both an exclusive in-person experience and an engaging virtual broadcast.
Gift of Time Gala 2021
You choose, online:
When: October 30, 2021 at 8:00pm
Where: Online/virtual
Tickets: Register online now, by donation.

Registration for the Virtual Event is by donation and all gifts over $10 will be eligible for a tax receipt.

The Lazy Gourmet is offering delivery of gala boxes there's a Grazing Box (serves two) for $150, a 3-Course Meal Kit (serves two) for $250, and Cocktail Kit (serves two) for $45. They can also work with you to create a fully custom catered dinner party for the event.
Or in person:
Where: Parq Vancouver
Tickets: Purchase in-person tickets here. Due to current capacity restrictions, there are a limited number of tickets available so please purchase today to avoid disappointment! Please help us keep the children, families, and guests safe. Proof of vaccination will be required.
Why not both?
Canuck Place is excited to offer an exclusive overnight experience at the JW Marriott in Vancouver where you and a guest will enjoy everything the live Gift of Time has to offer, without the large gathering.
A one night stay at the JW Marriott for two
The 2021 Gift of Time gala meal prepared by Parq Vancouver's Executive Chef as well as a bottle of red or white wine delivered to your room along with this year's guest gift
Registration for the Gift of Time Virtual Event, which you will enjoy on the hotel room TV
$100 charitable tax receipt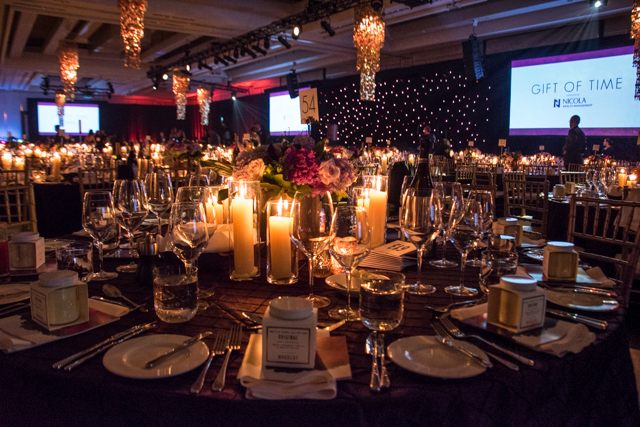 Over the past 16 years, the Gift of Time Gala has raised over $14.5 million to support care at Canuck Place Children's Hospice. Your support will provide critical care to over 818 children living with life-threatening illnesses and the families who love them. When children and their families come to Canuck Place, the end of the story is already known. But the journey to get there has yet to be written.
Miss604 is a proud sponsor of the Gift of Time since 2013