BC Culture Days 2021 presents a dynamic lineup of interactive arts and culture events from September 24 to October 24, 2021. Culture Days raises the awareness, accessibility, participation, and engagement of Canadians in the arts and cultural life of their communities. It is a collaborative movement dedicated to providing free, hands-on, and interactive arts and culture activities across Canada.
Featuring a wide range of activities in alignment with public health recommendations, BC Culture Days offers socially-distanced outdoor and pre-registered indoor events, pre-recorded video content, livestream presentations, self-guided activities, and more.
BC Culture Days 2021
The month-long celebration invites culture enthusiasts to reconnect with their communities by learning a new skill or discovering creative talents. Participants are asked to come together to 'RE:IMAGINE' a brighter future post-pandemic, enhanced through creative connection.
To further enhance the 2021 arts and culture celebration and help boost community engagement, BC Culture Days has selected nine outstanding emerging artists to participate in this year's cultural ambassador program. Representing a wide array of artistic disciplines – dance, theatre, visual arts, storytelling, poetry, film, and music – each ambassador will host an interactive event free to the public, as part of the ambassador event series, RE:CONNECT.
This year's BC Culture Days activities will kick off with a brand new video series, RE:GENERATE, showcasing the creative resilience of five remote or rural B.C. communities, as they adapt to COVID-19 restrictions and re-emerge with inspiring ideas for the future. Each week of the month-long event, several new videos will be released online, featuring event coverage and interviews from one of five communities – Prince Rupert, Bella Coola, Sooke, Salmon Arm, and Kimberley.
There will also be a pre-recorded welcome ceremony from Chief Kwakwee Baker, member of the Squamish First Nation, as well as a pre-recorded provincial proclamation from BC Minister of Tourism, Arts, Culture and Sport, Hon. Melanie Mark.
BC Culture Days 2021 in Metro Vancouver
Here is the lineup of events for the Metro Vancouver region: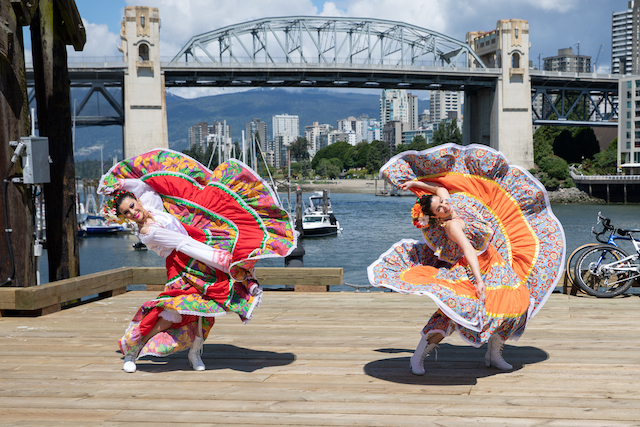 Vancouver
North Shore
Richmond
Tri-Cities
Surrey
Maple Ridge
Mission
Aldergrove
Abbotsford
For more information on how to take part in BC Culture Days – including live streaming options as well as an enhanced registration system that has made it even easier for participants to plan and share their events in 2021 – or to sign up for the BC Culture Days newsletter, visit the website.
For updates on BC Culture Days and the BC Culture Days cultural ambassadors, follow BC Culture Days on Twitter, Facebook, and Instagram. Use Hashtags: #BCCultureDays #REGENERATE2021 #RECONNECT2021 #REIMAGINE2021.