For its 39th season, Pacific Theatre presents a two-part slate featuring existential comedies, challenging dramas, and live music. The season includes four plays, an expanded return of Christmas Presence, and three nights of concerts from local performers. Shows begin October 1, 2021 with safety measures in place.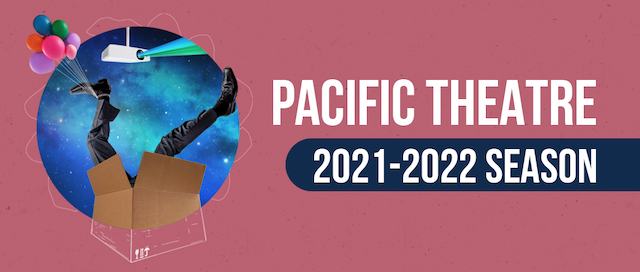 Pacific Theatre's 2021-2022 Season
When: October, 2021 to June, 2022
Where: Pacific Theatre (1440 W 12th Ave, Vancouver)
Tickets: The company will continue the sliding-scale accessible ticketing model implemented in 2020, with seats available for as little as $10 for those with financial barriers. Tickets for the first half of the season are available now. The second half of the season, featuring Love/Sick, How The World Began, and The Mountaintop will be released in late fall.
The slate marks artistic director Kaitlin Williams' first full year of programming, following the retirement of founding artistic director Ron Reed in April 2020.
The season begins with Will Eno's dreamy one-act Wakey, Wakey, a timely exploration of mortality and memory that's also a surprisingly good time. Music At PT features performers from Nadleh Whut'en musician and storyteller Cheryl Bear to beatboxing string trio Infinitus. And after a remote celebration in 2020, family favourite Christmas Presence welcomes audiences back into the theatre for a homey mix of stories and songs.
2022 brings Love/Sick (originally slated for spring 2020), John Cariani's sweet and acerbic ensemble-driven look at romance from guest producer Jalen Saip and director Jamie King. How The World Began – Catherine Trieschmann's nuanced exploration of educational ethics, faith, and how we disagree set in a rural schoolhouse – plays in March. And the season closes with Pulitzer-winner Katori Hall's The Mountaintop, an intimate fantasia that imagines Dr. Martin Luther King's final night in the Lorraine Motel, directed by Omari Newton.
Due to the intimate nature of the Pacific Theatre space, staff, volunteers and artists have committed to being fully vaccinated; and PT requests that all ticket-holders be likewise. A full policy, including exceptions, is available on the website.
Follow Pacific Theatre on Facebook and Twitter for more information about their productions.