BC's viewer-supported public broadcaster, Knowledge Network, is making the Knowledge Kids app and website available to the rest of Canada starting this fall. They both showcase a wide range of curated, quality shows and content without commercials that kids enjoy and parents can trust. The app is available for free on iOS and Android, Apple TV, Roku and Amazon Fire TV Stick.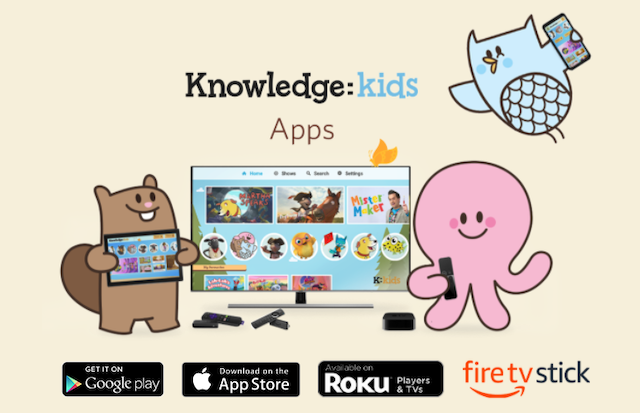 Knowledge Kids App & Website Fall Programming
"Knowledge Network and Knowledge Kids have long been trusted brands in British Columbia. We're committed to offering shows that inspire and help kids learn about the world around them through cooperation, empathy, friendship and problem-solving," says Michele Paris, Senior Manager, Children's Programming. "We know many parents are very deliberate about screen time for their kids. We're happy to provide parents in all of Canada with access to a curated lineup of fun and age-appropriate shows that their kids will love."
Knowledge Kids' content is specially chosen for kids aged two to eight and offers hundreds of full-length episodes of high-quality children's programming.
The fall lineup will include some great offerings available for free and without ads or commercials across Canada.
You'll find favourites like Paw Patrol, Wild Kratts, Shaun the Sheep, and Clifford the Big Red Dog (premieres September 27) as well as new shows for fall including, Gus the Itsy Bitsy Knight (premieres September 6), Dog Loves Books (premieres September 9), Elinor Wonders Why (premieres September 6), ABC with Kenny G (premieres September 6), Let's Go Luna (premieres September 12), Geronimo Stilton (premieres September 22).
Parents can sign up for the Knowledge Kids newsletter for the latest updates.
Knowledge Kids is a safe, trusted environment with the best and brightest shows for kids aged 2-8 brought to you by Knowledge Network, BC's viewer-supported public broadcaster.