From the same team behind the exceptional success of Imagine Van Gogh, Vancouver will host the Western Canadian debut of Imagine Picasso this fall. It's a one-of-a-kind immersive exhibition highlighting and celebrating the work of Pablo Picasso.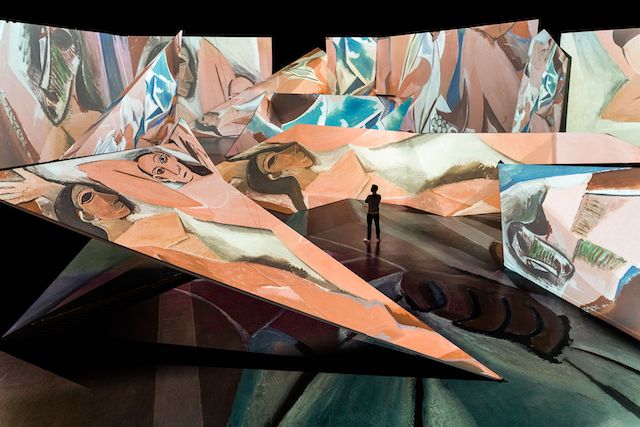 Imagine Picasso In Vancouver
Created by Annabelle Mauger and Julien Baron in collaboration with art historian Androula Michael and one of the leading figures of the new French architecture movement, Rudy Ricciotti, Imagine Picasso features more than 200 of the artist's paintings, shown together for the first time—from his Blue and Rose periods on through Cubism and the prolific later years.
After a successful run in Quebec City this summer, Imagine Picasso arrives at the Vancouver Convention Centre (East Building) this October. Registration is now open.
Imagine Picasso offers an unprecedented dialogue between Ricciotti—winner of the National Grand Prix in Architecture—and one of the greatest painters of the 20th century. Ricciotti was inspired to create this spectacular scenography from the paper sculptures Picasso made for his children. The paintings, projected onto nine full-blown Origami-style structures, offer a unique and novel perspective on the work of Picasso.
The artistic approach in Image Totale©, designed by Mauger and Baron, immerses the viewer in the heart of the paintings, allowing visitors to explore the painting's details and fully experience the power of Picasso's work.
In consultation with local health authorities, Imagine Picasso is designed as a contactless experience and will have limited capacity, timed entries, and will operate in full accordance with British Columbia's current public health guidelines.