Vancouver's own Carnaval del Sol, the biggest Latin American festival in the Pacific Northwest, returns this weekend for the 14th year. This is Latincouver's signature annual event, sharing Latin culture and traditions with the Vancouver community. This four day fest will feature unique arts and handicraft vendors, food, beer, and family activities.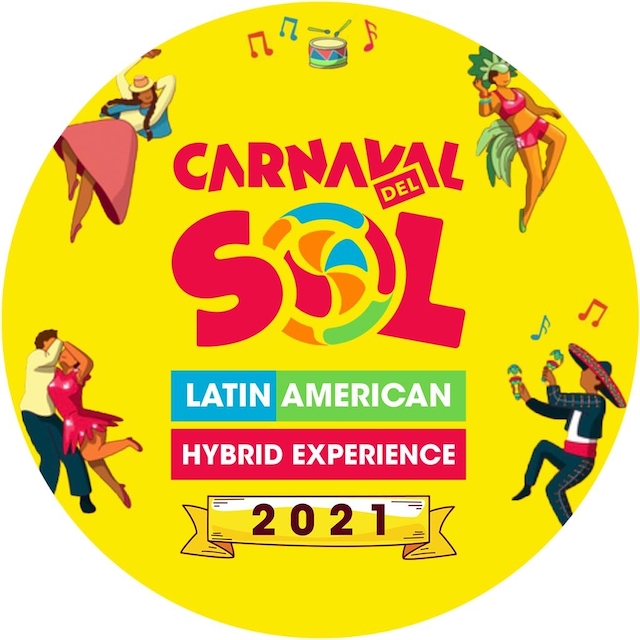 Carnaval del Sol 2021
When: August 12-15, 2021
Where: Concord Pacific Place, Performance Works, Vancouver Playhouse
Tickets: General Admission 4-Day Passes $65.36; Individual day passes start at $19.95 with senior and child pricing available as well.
Lineup of Events
The beer garden will be open each day, with a DJ spinning tunes, plus catch these live performances:
Thursday, August 12th is Latinx Pride Day with performances from Grupo America (dance); Xhalida (R&B/Soul); Vancouver Samba School; Krystle Dos Santos (R&B/Pop/Soul); 20:00 – 20:30 > Caliente Nights Vancouver (Drag Show); and MNGWA (Cumbia/Latin Alternative)
Friday, August 13th will feature a salsa class, then performances from Frankie Hidalgo; Vijay Brass; Rudegang Entertainment: Indigenous Hip Hop; Farnaz Ohadi; Breaking Boundaries; Shotsambado; and Wasakaka All Stars.
Saturday, August 14th join a Zumba class and catch performances from Kutapira; Marlin & Fito; Cathy Lopez; Samba Fusion; Empanadas Ilegales; Tugstar & Mad Riddim; and Sambacouver.
The program on Sunday, August 15th will conclude with programming from Robin Layne & The Rhythm Makers; Los Duendes; Nahualli Folklore; Rumba 7; Patrick Ernst; and Rumba Calzada.

The celebration will continue with the Latin American Hybrid Experience from August 20-29, 2021 with workshops, stand up comedy, tango & wine night and more. For more information about the lineup and event updates, follow Carnaval del Sol on Facebook.