Two of the province's most beloved (and philanthropic) brands are teaming up to raise much-needed funds for support efforts next week. On Thursday, July 29th, White Spot and Triple O's will donate $2 from the sale of *every burger purchased to the Canadian Red Cross relief efforts for those impacted by the hundreds of wildfires currently burning in BC.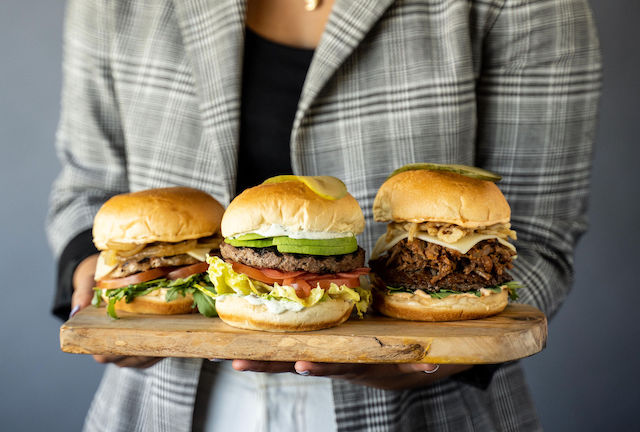 White Spot and Triple O's Fundraiser for BC Wildfire Relief Efforts
Where: Your local White Spot or Triple O's, including BC Ferries
When: Thursday, July 29, 2021
What: $2 will be donated from the sale of every burger purchased that day for dine-in and to-go orders (*excludes Pirate Paks, Kids Meals, delivery and other discounts)
In addition, the Government of Canada and the Government of British Columbia will each match every dollar donated to the Canadian Red Cross 2021 BC Fires appeal, totalling a $6 donation for every burger sold.
"The BC wildfires are having a devastating impact on our province including many of the communities in which we call home," said Warren Erhart, President, White Spot Restaurants. "We are a community-first organization and are proud to have received immediate agreement from our family of franchisees and partners to provide support. We hope these much-needed funds will provide some relief to those who need it most during this extremely challenging time."
In 2017, a similar fundraising initiative raised $60,000 to support BC wildfire relief efforts. This year, donations will be used for immediate and ongoing relief efforts, long-term recovery, resiliency, and preparedness for future events in British Columbia and impacted regions, including consequential events related to the fires.
July 30, 2021 UPDATE
Yesterday, the fundraising efforts raised $212,574 for the Canadian Red Cross BC wildfire relief fund through the donation of $2 from every burger sold! The total dollars raised includes matched donations from the Government of Canada and the Government of British Columbia.
 
Communities across the province showed their overwhelming support at the 96 White Spot and Triple O's locations and onboard the 11 BC Ferries offering White Spot. From individuals buying their favourite burger, to corporate offices hosting White Spot burger lunches for their entire team, guests came in droves and the show of support from BC has been heartwarming for all.