After several months of careful renovations, on Friday, July 16th London Drugs will be celebrating with a grand re-opening of its Robson location in Downtown Vancouver (1187 Robson Street). First opened in November 1984, London Drugs Robson Street has welcomed West End residents and tourists to its aisles for decades and continues to attract shoppers to this iconic shopping destination.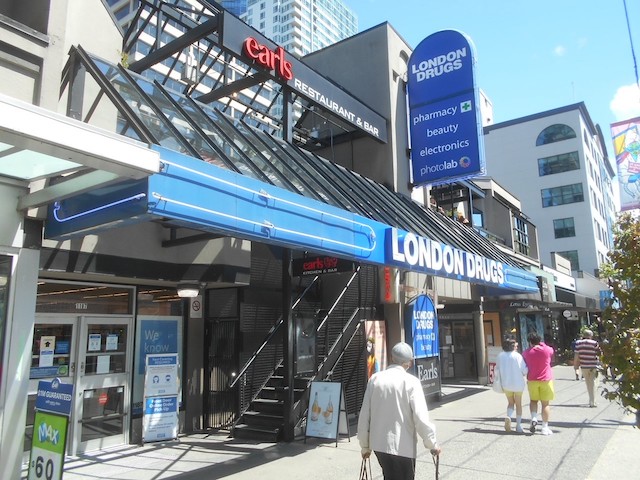 London Drugs Robson Re-Opening
On July 16 when the store opens at 8:00am, the first three customers in line will be given gift cards. Customers can expect special offers and give-away opportunities at the store throughout the weekend.
To commemorate this event and its history in the West End, London Drugs will donate $5,000 to A Loving Spoonful, another Vancouver fixture and important charity that has been servicing residents of Vancouver since 1989.
Customers and patients will find a new, refreshing open concept design including an updated cosmetics department and tech experience department. The pharmacy consultations are available, and customers are able to receive vaccines from a London Drugs Certified Injection Pharmacist.
"London Drugs is thrilled to be able to celebrate its newly renovated London Drugs with an in-person event on one of the most iconic streets in Vancouver, Robson Street," said Sean Kim, London Drugs store manager. "The West End and Robson Street community has been incredible to work with throughout this time as we have continued to work with all health and safety protocols in place. Having serviced this community for decades, customers can continue to expect the same services from London Drugs in a refreshed and bright environment. Being a local, Canadian company means we are committed to the communities we serve and are pleased to give a donation to Vancouver's A Loving Spoonful."
As part of its continued Local Central commitment, London Drugs will be hosting a live entertainment zone in front of the store at 1187 Robson Street with local performers.
Live Music Lineup
Friday, July 16th from 10:00am to 6:00pm Sean Dillion of Groove & Tonic will be entertaining customers. On Saturday, July 17th from noon to 2:00pm and from 6:00pm to 8:00pm, Roan Shankaruk will be performing in the entertainment zone. Stephen Spender will perform Sunday, July 18 from 2:00pm to 4:00pm and will return the following weekend, July 23rd to July 25th, from 2:00pm to 4:00pm.