This morning Live Nation was busy sending out a string of press releases to announce a handful of live concerts at Malkin Bowl in September. With Step 4 of the BC Restart Plan on the horizon, that brings the potential for a return to full capacity events starting as early as September 7th. Here's the lineup announced today for the #MalkinUpForLostTime concert series: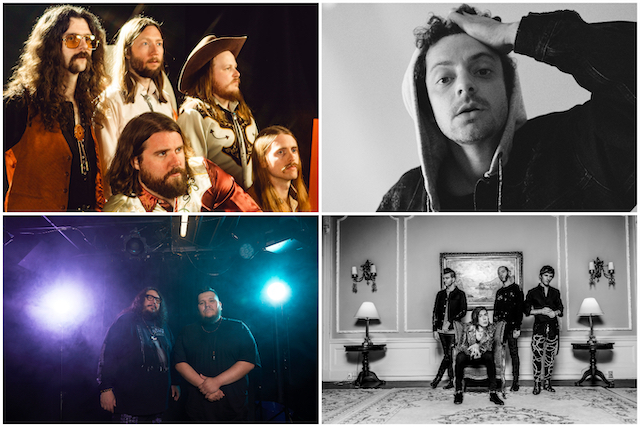 Concerts at Malkin Bowl in September
The Sheepdogs with guests
September 3, 2021 at 7:00pm
The Sheepdogs' No Simple Thing has the wattage to take you to that mental cottage with six new songs so summer-y you'll only need to pack your jean shorts and flip flops. Recorded in Montreal at Mixart Studios (built by Mahogany Rush's Frank Marino in the 70's), this EP sees Saskatoon's fave furry sons returning with their classic rock influenced sound.
grandson with guests Dear Rouge
September 7, 2021 at 7:00pm
grandson is the pseudonym of Canadian/American alternative artist Jordan Benjamin. He takes elements of his rock and roll, hip hop and electronic music roots and combines them to tell stories of reclaiming power over one's life, confronting social issues facing his generation, and opening up about struggles with addiction and mental health.
The Halluci Nation (formerly A Tribe Called Red) with guest The Librarian
September 8, 2021 at 7:00pm
The new project from Bear Witness and Tim "2oolman" Hill of A Tribe Called Red, The Halluci Nation takes its name from a phrase coined by late artist, poet and activist, John Trudell, to describe the vast global community of people who remember at their core what it means to be human, and who are living their lives in line with Indigenous values. 
Marianas Trench with guests Fionn
September 18, 2021 at 7:00pm
Marianas Trench have consistently raised the musical bar both in the studio and via their explosive live shows. They have built their name on relentless touring across Canada and globally, headlining tours in the USA, Australia, New Zealand and Europe.
Tickets go on sale Friday, July 30, 2021 at 10:00am local time for all of these concerts at Malkin Bowl in Stanley Park.