We're moving into Step 3 of the BC Restart Plan on July 1st and summer plans are ramping up! As a reduced capacity event with a more limited scope that still delivers your favourite summer entertainment, food and more, the PNE Fair will return August 21 to September 6, 2021.
The PNE Fair 2021
Here's what will be in store for the 111th PNE Fair this year:
The SuperDogs™
Live music on the District Stage
Animal and agriculture displays
BCAA ToonCity
Safeway Cooking Stage
MarketPlace
Prize Home display suite
Rides & Games
The West Coast Lumberjack Show
PNE Pep Band
Fair food
Electric Fire – the nightly pyro musical finale
"After carefully considering a new way forward in light of increasing vaccination rates and declining COVID-19 case counts, we are extremely pleased to welcome visitors to the 2021 PNE Fair," says PNE President and CEO Shelley Frost.
"The PNE team have worked tirelessly to plan for a reduced capacity fair with a more limited scope that still delivers the fun that people have come to expect, and to that end we have been successful. This is good news not only for our staff, exhibitor and concessionaire partners, but also for the many young, first-time employees who rely on the PNE to pay for school or support their families. The PNE Fair has been a landmark cultural event for generations, and we are excited to share it with British Columbians once again."
Revel District
The PNE Fair's entertainment zone will have multiple bar locations and tasty barbecue food smoked over a traditional open charcoal pit by BBQ pit masters, there are many reasons not to miss out. Visitors can grab a delicious bite or beverage, stay late and party the night away with entertainment that never stops. With performances from long-time Fair favourite Nearly Neil to performances by the always popular Dr. Strangelove and March Hare to the R & B Allstars and Soulstream, the Revel District Stage has something for every music fan.
Catch some of Vancouver's drag superstars at For The Love of Drag! Tuck Entertainment presents a menagerie of drag queens nightly on-stage serving outrageous looks and breathtaking performances to some of your favourite pop songs.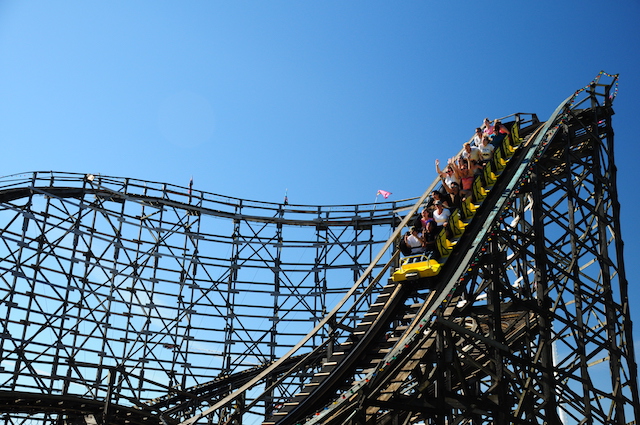 Admission
Reserve your date-specific entry. Tickets will go on sale Friday, July 2, 2021 at 10:00am.
$15 for adults
$12 for kids and seniors
Free entrance for 5 & under (must reserve free tickets)
Tickets must be purchased for a specific day in advance
Playland is currently open weekends with over 25 rides and attractions – including the sky-scraping Atmosfear and The Beast's fantastic five g-forces of fun. There are also more than 15 family and kids rides for you to enjoy together, including Bug Whirled, Flutterbye, and Dizzy Drop.
Please note that the 2021 PNE Fair will operate with reduced capacity under all applicable Provincial Health Office orders, with the health and safety of guests as our primary focus.