The Massey Theatre Society has announced that the theatre will be opening its doors this fall with a dynamic season. As the Province reopens in a safe and responsible way, audiences will be welcomed to the theatre to come and enjoy performances live and in person.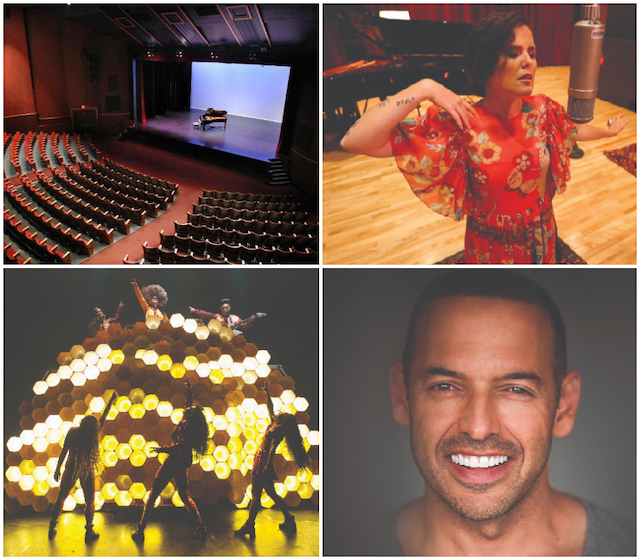 Massey Theatre 2021-2021 Season
Tickets are on sale now
Included are iconic musical performers of contemporary Indigenous, pop, folk, rock and guitar jazz. The range of artists is incredible-from Martha Wainwright to Bill Henderson to International Guitar Night. Folk rock powerhouse band The Fugitives explore the realities and lore of Vimy Ridge in a multi-disciplinary concert with the dancers of Ballet BC and spoken word of Brendan McLeod. Musical artist and storyteller, iskwē shares her impactful artistry with music, movement, images, poetry and prose. 
"We are so proud to have made it through this pandemic as an organization. We've pulled together one of our most exciting programs ever to bring people back to cultural experiences," said Jessica Schneider, Executive Director, Massey Theatre Society.
A special two-week run of Arts Club Theatre Company's hit show Noises Off offers one of the largest and most fun productions in the coming season. Massey Theatre has been working with Arts Club for over a year to bring back the 2020 hit to delight audiences in the way that only live theatre can do. 
Confirmed Performances
November 16, 2021 Martha Wainwright – Love Will Be Reborn
November 2021 Bill Henderson, Solo Tour
January 28, 2022 International Guitar Night 2022
February 3, 2022 Shaun Majumder LOVE
February 15-27, 2022 Arts Club Theatre Company's Noises Off by Michael Frayn
March 12, 2022 iskwē, Solo Tour
Spring 2022 Over the Ridge: The Fugitives with Brendan McLeod and choreography by Jacob Williams for Ballet BC
Fall 2022 Hot Brown Honey
All safety protocols will be in place and guidelines followed. Less than 50% of seats are being sold until reopening guidelines are in place for each date. Get your tickets today and help support the arts.