The Dancing on the Edge Festival ("DOTE") will deliver high calibre, challenging and cutting-edge dance featuring innovative and spellbinding works starting July 8th. For its 33rd anniversary, the festival will include a presentation of over thirty online and live stage performances featuring artists from across Canada.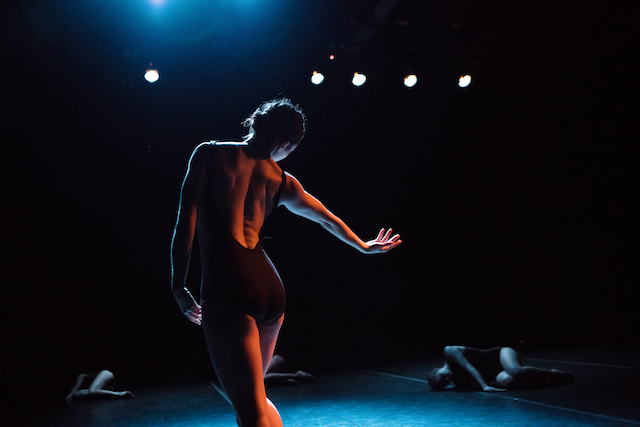 Dancing on the Edge Festival
When: July 8 to 17, 2021
Where: Digital and in-person for limited audiences, indoors and outdoors at the Firehall Arts Centre
Tickets: $15 to $30, available online now
This year's festival is a hybrid model with live dance performances accompanied by films; film screenings; films online and one live stream event where performances are influenced by the tides.
"The pandemic has had a devastating effect on the performing arts community and we are thrilled to be able to provide dance artists and companies both online and live performance opportunities to support and profile their work," says Festival Producer, Donna Spencer.
On offer will be some specially curated digital programming with recorded online performances, premieres of dance films, dance discussions, outdoor live performances in the Firehall's Courtyard (for very limited audiences with safety precautions in place) and theatre performances with limited capacity, if permitted (Firehall Arts Centre Theatre).
Spencer also announced seven commission projects the COVID Commissions, premiering at this year's Dancing on the Edge Festival. As part of a COVID commissioning project, companies/choreographers presenting commissioned works include Ouro Collective/Cristina Bucci, Raven Spirit Dance, Billy Marchenski, Immigrant Lessons/Kevin Fraser, Generous Mess, Rob Kitsos and Meredith Kalaman.
Canadian artists include Wen Wei Dance, Radical System Art/Shay Kuebler, Rachel Meyer, Inverso Productions/Lesley Telford, Dumb Instrument Dance/Ziyian Kwan with Rianne Svelnis, Alexis Fletcher/Vanessa Goodman, Future Leisure/Julianne Chapple, Company Ci/Gabrielle Martin, CAMP, Kirsten Wicklund, Shion Skye Carter & Kaiyuu, Peter Smida, Tara Cheyenne Performance/Tara Cheyenne Friedenberg, O'Dela Arts/Olivia C. Davies, and many more.
Festival Film Pack Giveaway
I have a Festival Film Pack to give away that includes access to the following online performances, which will be available to steam July 8 to 20, 2021:
Flow Tide | Shion Skye Carter
Vicarious Time | Stand Up Dance/Meagan O'Shea
Dazzle | Future Leisure/Julianne Chapple
Become, this earthly plane | Kelly McInnes
Straight, No Chaser | Olivia C. Davies/O.Dela Arts
APE & APE (3.0) | Tara Cheyenne Performance/Tara Cheyenne Friedenberg
MOI – the partitions | Radical System Art/Shay Kuebler
"1:1:1" (phase one) | Inverso Productions/Lesley Telford
Two | Wen Wei Dance
TUNING | Vanessa Goodman
The Threshing Floor | Rob Kitsos
ORIGINS/ How Do We Co-exist? | Immigrant Lessons
Limb(e)s | Company Ci
Excerpts | push/FOLD
the sea of my tomorrows | Meredith Kalaman
Here's how you can enter to win:
Leave a comment on this post (1 entry)
Click below to post an entry on Twitter
[clickToTweet tweet="RT to enter to win a @DOTEFestival Festival Film Pack #DOTE2021 http://ow.ly/IuuL50Fi0fj" quote=" Click to enter via Twitter" theme="style6″]

I will draw one winner at random from all entries at 12:00pm on Wednesday, June 30, 2021. UPDATE: The winner is Jason!