Broadway Across Canada returns to Vancouver with scheduled performances at the Queen Elizabeth Theatre starting in January 2022. ANASTASIA will be the first to grace the stage followed by HAMILTON and JESUS CHRIST SUPERSTAR, with COME FROM AWAY available as a season option.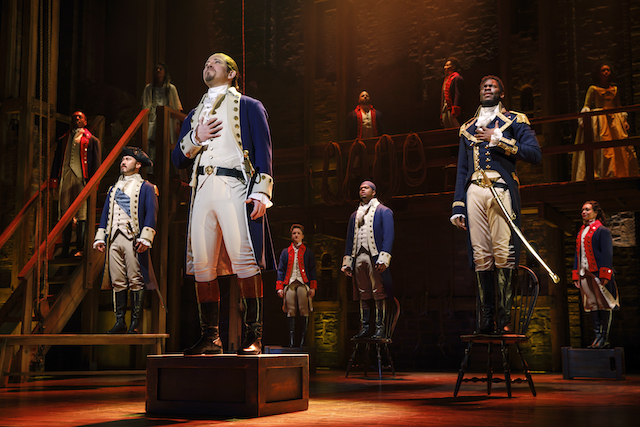 Broadway Across Canada Returns to Vancouver
Season subscription package in Vancouver includes:
ANASTASIA January 18 – 23, 2022 Mar 7 – 12, 2023
HAMILTON May 24 – June 19, 2022
JESUS CHRIST SUPERSTAR November 15 – 20, 2022
Additional show option that can be added to a season subscription in Vancouver include:
COME FROM AWAY August 16 – 28, 2022
All current subscribers have been contacted directly about their subscriptions to the Broadway Across Canada Season. New subscriptions are currently on sale. Single ticket on sale date is yet to be announced.
"We're greatly optimistic about the return of Broadway to the city of Vancouver and thrilled to share the news that shows previously announced for the 2020/2021 season have been successfully rescheduled at this time," said Shana Levin, Vice President of Broadway Across Canada. "We are thankful to our patrons for their patience, flexibility and love of Broadway which has been an incredible support and inspiration during this extended intermission. We look forward to welcoming theatergoers back to the Southern Alberta Jubilee Auditorium at the start of next year for what is expected to be an unforgettable season and the long-awaited return of Broadway."
Broadway Across Canada is actively working alongside colleagues at the Queen Elizabeth Theatre and in collaboration with provincial and local government officials to re-open following local, provincial and federal health guidelines. Once BAC finalizes their health and safety plan, they share all details with theatregoers. Should there be additional changes and/or cancellations, ticket holders will be notified immediately – the value of their ticket will be safe.
For the latest news, announcements and "backstage" access on all upcoming shows follow Broadway Across Canada on Twitter and Facebook #BACTouring #BACSub #BACSuperfan.