This summer SHINE Experiences presents Wings and Wizards at BC Place. It's an immersive entertainment experience that promises to bring back a little magic into the lives of the young and young-at-heart.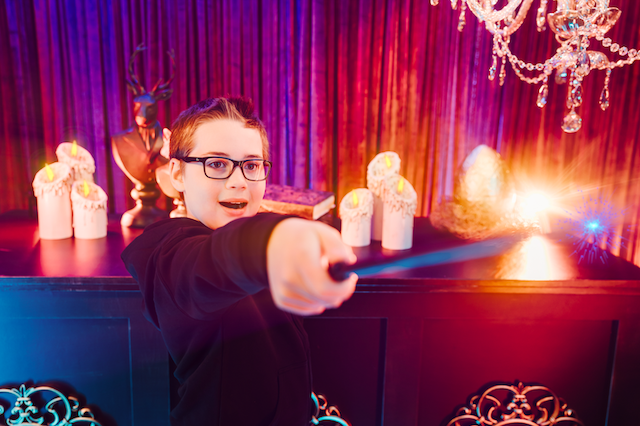 Wings and Wizards at BC Place
When: Proposed June 8 start date may be subject to revision due to PHO orders during the COVID-19 pandemic

Tickets will be available online only via credit card purchase, with address verification built into that process. Should inter-provincial health restrictions on travel continue past the June 8 opening date, guests may rebook their tickets at no extra charge.

Where: BC Place
Tickets: On sale starting Thursday, May 13, 2021 at 10:00am via Ticketmaster
Wings and Wizards is an interactive exhibit that merges world-building, art, tech, storytelling, and design to create a magical adventure. The key to the entire adventure is a trusted magic wand, which will be used by your wizarding group to cast spells, solve riddles, and complete your quest. The wand is then yours to keep!
Self-guided and touch-free, the exhibition showcases the meeting point between technology and magic, making use of cutting-edge interactivity, such as motion tracking, proximity-based devices, lights, projections, props, and soundscapes — all to weave a truly spellbinding narrative experience.
This exhibit is produced by SHINE Experiences, a non-profit dedicated to bringing pass-through, audio-visual art experiences to the public. Wings and Wizards will showcase the talents of three of Canada's top locally based production companies: Go2 Productions, Innovation Lighting and Spectra Event Group.

Onsite rules and procedures for this contactless experience will include a mask requirement, hygiene stations, a definitive audience flow, and physically distanced, timed, and staggered entry for pods of up to 6 people within the same social bubble.
Follow VanWizards on Facebook for more info and the latest news updates.
Please Note: Strobe lights and flickering projections will be part of the exhibit, which will run approximately 45 minutes from entry to exit.