This Mother's Day you can give the gift of beautifully hand-made, locally-crafted jewellery, while also supporting a very important cause. Melissa Caron has just launched The Guardian Angel collection of pendants, specifically designed in support of Covenant House, each with its own story.
Pendant Fundraiser in Support of Covenant House
"I am teaming up with the Covenant House in Vancouver BC, whose purpose is to serve all youth, age 16-24, with absolute respect and unconditional love, to help youth experiencing homelessness and to protect and safeguard all youth in need. They provide a continuum of care consisting of three main programs that youth can access, as well as educational programs, safe and affordable housing, warm meals, medical care, showers, laundry and unconditional love."
– Melissa Caron
Partial proceeds from each Guardian Angel pendant sold will be donated to Covenant House. There are three unique and distinct styles to choose from, which range from the Sterling Silver Guardian Angel Wing $395 to the dazzling Kalila the Beloved in 14k gold with diamonds and sapphires at $7,500, and styles in between.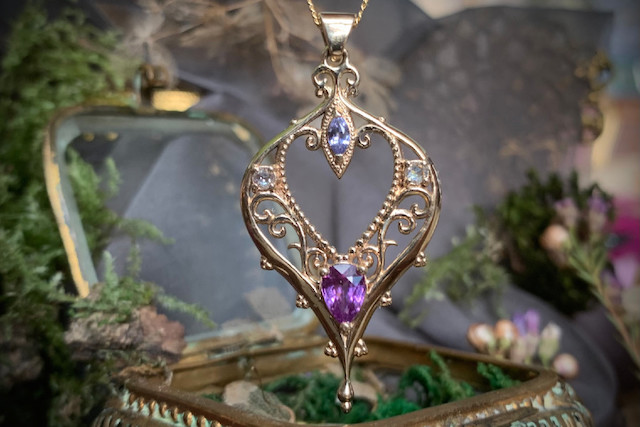 Kalila, The Mama Guardian Angel
A latticework of vines and leaves cascade ever so delicately around the glowing sapphire gemstone in Kalila's womb, providing a nurturing and safe sanctuary enveloping the wearer in unconditional love, and extending outwards to those who gaze upon her shining light. A marquise sapphire sits in her ever-watching eye, the window to the soul, holding your precious spirit in her maternal gaze. Kalila may be customized in your choice of gold colour and gemstones.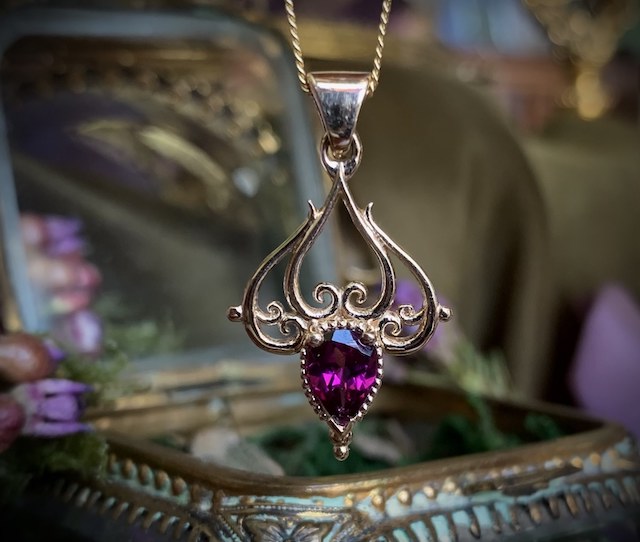 Layla, A petite yet voluptuous shaped angel representing the Mother Goddess rocking you in her upside down heart shaped bosom. Providing a sense of safety, support, and unconditional love guiding you towards your highest power. The gemstone of your choice ever-watching, with crystal clear intention. Layla may be customized in your choice of gold colour and gemstone.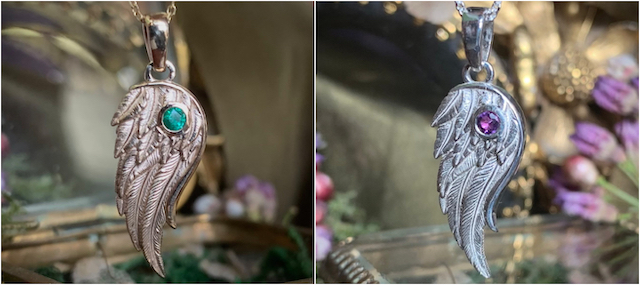 Guardian Angel Wing in Gold or Silver
Wrap yourself in the tender wing of an angel, offering guidance and protection with her beacon of starlight. This winged beauty is offered in your choice of gold colour or sterling silver and gemstone.
Available only for a limited time! Make it your own, or for that special mom in your life. Whichever you choose, your purchase will make a difference in the life of a youth experiencing homelessness in Metro Vancouver.
Follow Melissa Caron Jewellery on Facebook and Instagram for more information.