Ronald McDonald House BC & Yukon (RMH BC) is pleased to announce the second annual Step Up for Families, a virtual fundraising campaign taking place throughout the month of May.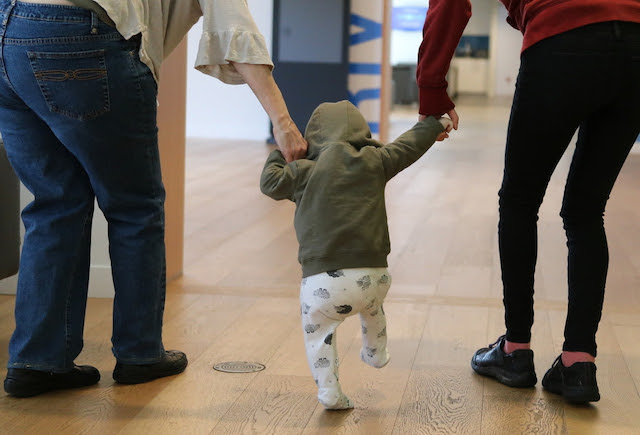 RMH BC Step Up for Families
Designed to virtually connect supporters and amplify community fitness, the initiative challenges individuals of all ages to walk, run, roll, or move in your favourite way, either at home or outdoors, in support of families seeking life-saving medical care for their children.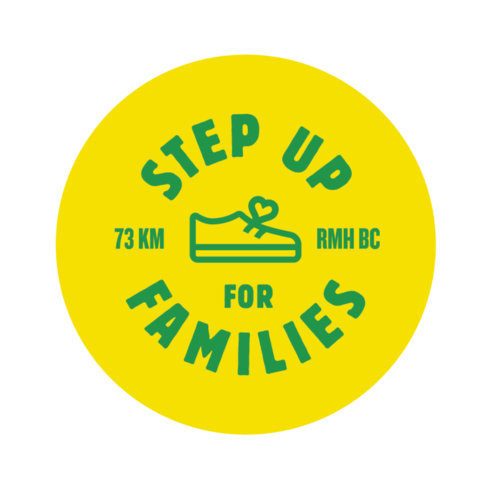 Since 1983, RMH BC has positively impacted countless families enduring the most difficult time of their lives – travelling to Vancouver for their child's treatment that may take days, weeks or months to complete. The organization offers these families a home-away-from-home and a community of support.
The state-of-the-art 73-bedroom House, situated on the grounds of BC Children's Hospital, allows family members to be mere steps away from their children as they receive medical care. More than simply a place to stay, the House welcomes families into a supportive ecosystem that offers amenities such as art and music therapy, as well as comfortable accommodations and healthy meals, among many others. RMH BC is funded by an expansive group of fundraisers and donors whose generosity has allowed RMH BC to continue supporting families for nearly 40 years. 
In May, RMH BC will bring back Step Up for Families, a fitness-oriented fundraiser that encourages people everywhere to virtually assemble a squad of family, friends, classmates or co-workers and move a total of 73 kilometres. Donations will support the 2,000 families who stay at RMH BC, and in the dedicated Family Room at Surrey Memorial Hospital, each year. Maintaining a safe social distance, participants can move in their favourite way, whether walking in the park, running on the treadmill or spinning on their bike.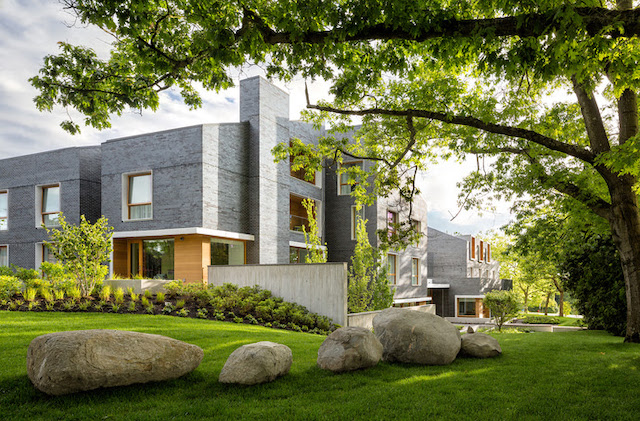 To help participants track their progress, this year, RMH BC has partnered with MoveSpring, an interactive step and activity challenge platform that features a live leaderboard, team chat platform and photo challenges. 
How to Step Up for Families
Recruit your team (or tackle the challenge solo)
Register online for free and set up your team or individual fundraising page. Share your link with your team so they can join
Choose an impactful fundraising target (for example, $125 houses a family for one night, $220 provides groceries to a family for a week, $1,500 provides a Family Meal for the entire House)
Conquer 73km in the month of May and collect donations, participate in mini-challenges and win prizes along the way
"We know that exercise and mental wellness have a direct correlation and Step Up for Families is a great way to increase your movement this spring," says Richard Pass, CEO, RMH BC & Yukon.
"For the 73 families who can stay in the House each night, knowing that people from across the province are participating with them in mind helps to create a sense of community and wellbeing. We are grateful for the support and hope those participating feel energized and accomplished in reaching their goal."
Share your experience using #StepUpForFamiles on social media and follow Ronald McDonald House BC & Yukon on Facebook, Twitter, and Instagram for more info.