BC Youth Week 2021 is packed with events and activities planned for youth, by youth, all across the province May 1-7. This is an internationally celebrated event that aims to recognize the positive contributions youth make in our communities, and to celebrate the valuable work youth do all year round.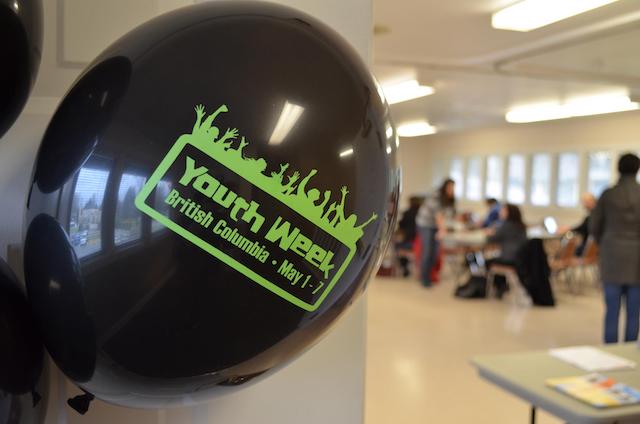 Earlier this month, I highlighted some events happening in Abbotsford, Burnaby, Coquitlam, Langley, West Van and Richmond. Now, here are even more activities that youth have planned:
BC Youth Week 2021 – More Events
North Vancouver
Saturday, May 1, 2021 at 4:30pm
City Fest Youth Art Activation at the Shipyards
Monday, May 10 2021
Virtual Civic Youth Awards Celebration
Mission
Saturday, May 1, 2021
Mission Library Craft Bag Pick-up
Monday, May 3, 2021
Mission Secondary Spirit Week
Thursday, May 6, 2021
Virtual Cedar Friendship Bracelet Craft
Saturday, May 8, 2021
​​​​​​​Pizza and Pups
Maple Ridge
Monday, May 3, 2021
Virtual Scavenger Hunt
Thursday, May 6, 2021
Skate Contest
Port Coquitlam
Saturday, May 1, 2021
Youth Week Games Night
Thursday, May 6, 2021
Youth Week Paint Night
Imaginings III: A Virtual Collection of Port Coquitlam Student Artwork
Surrey
Thursday April 29 and Thursday May 6, 2021
Youth Talent Showcase hosted by the Youth Events Squad
Wednesday, May 5 to Wednesday, June 9, 2021
Young Playwrights Lab
Tuesday, May 4, 2021
Teen Book Club
Teen Pride Alliance
… and dozens more! Check the BC Youth Week website for full listings from each community.
Since its inception in 1995, BC Youth Week has grown to include over 30 municipalities and non-profit organizations in BC. Check out what's happening in your BC community here and follow BC Youth Week on Facebook, Twitter, and Instagram with the tags #BCYW #AreYouReady.
Miss604 is the proud Media Sponsor of BC Youth Week