YWCA Metro Vancouver has announced 76 nominees for the 38th Annual YWCA Women of Distinction Awards, presented by Scotiabank.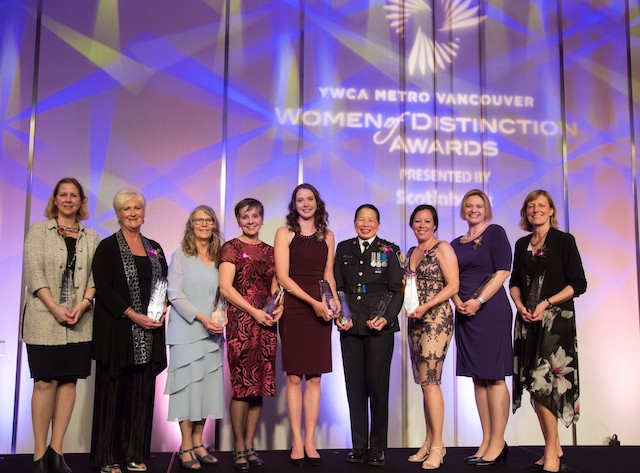 YWCA Women of Distinction Awards
Where: Online
When: Monday, June 7, 2021 at 6:00pm
Tickets: Available online. $159 for registration or $199 for registration and a meal kit (for four) to enjoy the evening of the awards.
2021 Nominees
Arts, Culture & Design
Catherine Clement
Trish Dolman
Ana Maria Llanos
Leena Manro
Sukhi Sangha
Nadine Westerbarkey
Business & the Professions
Alyssa Barry
Vivian Chan
Shelley Gray
Nikki Hill
Dianne Lapierre
Joy MacPhail
Michele Matthews
Anne McMullin
Teresa Perri
Katy Player
Roanne Weyermars
Community Champion
Balbir Kaur Gurm
Krista Milne
Jennifer Randall Nelson
Jean Rasmussen
Education, Training & Development
Dr. Jo-ann Archibald
Faye Brownlie
Dr. June Francis
Dr. Carol Liao
Jane Jae Kyung Shin
Dr. Sheryl Staub-French
Entrepreneurship & Innovation
Aly Armstrong
Rebecca Bollwitt
Julia Chung
Patrice Mousseau
Heather Ondendaal
Victoria Shroff
Environmental Sustainability
Vanessa Lebourdais
Melina Scholefield
Dr. Tammara Soma MCIP RPP
Health & Wellness
Serena Kassam
Karen Kobel
Charlotte Yong-Hing
Non-Profit
Armin Amrolia
Ann English
Patti MacAhonic
Mei Madden
Stephanie Smith
Denise Williams
Reconciliation In Action
Stephanie Allen
Tracy Antoine
Rhiannon Bennett
Noorjean Hassam
Isabel Jackson
Margo Kane
Sheryl Lightfoot
Research, the Sciences & Technology
Lori Brotto
Quynh Doan
Annett Rozek
Stephanie Simmons
Dr. Laura Sly
Young Woman of Distinction
Sanna Bhayana
Reeva Billy
Gurleen Brar
Bremiella De Guzman
Yamila Franco Pena
Imaan Jiwa
Precilia Kong
Joyce Lam
Melody Lim
Natasha Mhuriro
Eloise Moss
Rochelle Prasad
Shakti Ramkumar
Outstanding Workplace
BC Centre for Women in the Trades
Clio
Nicola Wealth
RBC
Sage Software Canada Ltd.
Scotiabank
Vote – Connecting the Community
In addition to the award category in which they are nominated, all nominees are eligible to win the Connecting the Community Award – the only award category where the recipient is selected by public vote. Each nominee has chosen a YWCA cause that is important to her for a chance to donate $10,000, courtesy of Scotiabank, to the YWCA program of her choice.
Follow the YWCA of Vancouver on Facebook and Twitter for more information.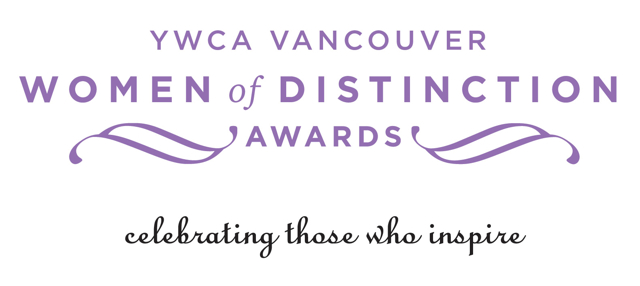 YWCA Metro Vancouver is dedicated to achieving women's equality. Their mission is to touch lives and build better futures for women and their families through advocacy and integrated services that foster economic independence, wellness and equal opportunities.
Miss604 is a proud sponsor of the YWCA Women of Distinction Awards, since 2010.