UPDATE March 10, 2021: Sold out! All spots have been reserved for Spring Break.
Enjoy free admission during Spring Break at Burnaby Village Museum which will be open March 15-26, 2021. Stroll through the 1920's village and visit your favourite historical exhibits. Exhibits are open with Burnaby Village Museum staff to interact with and learn from.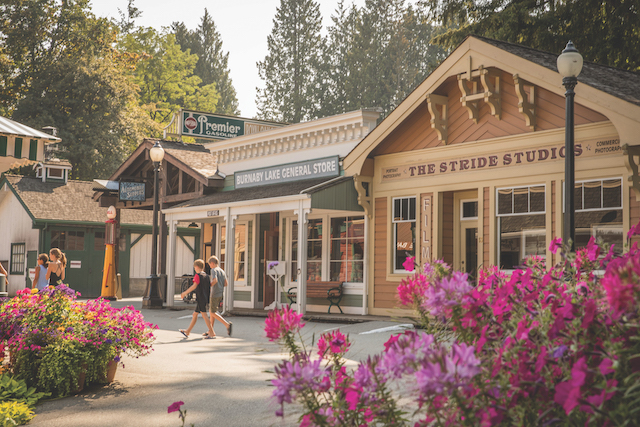 Spring Break at Burnaby Village Museum
Where: 6501 Deer Lake Ave, Burnaby
When: March 15 to 26, 2021 from 11:00am to 4:30pm
Admission: FREE! Advance online reservations are required. The Carousel and gift shop are closed. Please note exhibits and details are subject to change.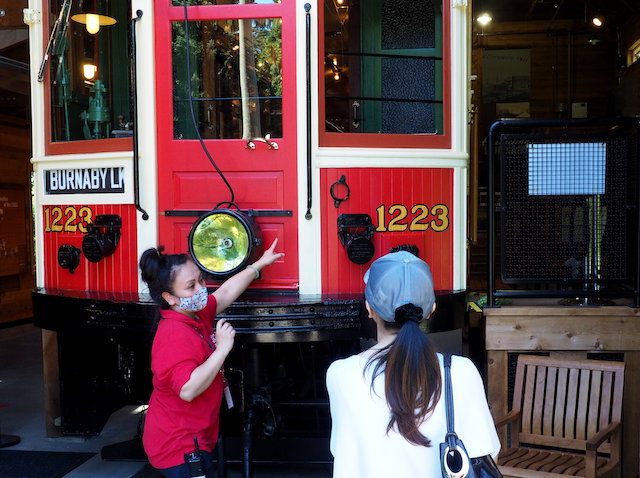 The Steam Shed will have demos on Tuesdays and Fridays and you can visit the Interurban Tram Car #1223 in the Tram Barn anytime.
Stop by the Burnaby Lake General Store to learn about popular store purchases in the 1920's, then visit the Jesse Love Farmhouse to experience a historic family home.
Chat with the teacher at Seaforth School and learn about schooling in early Burnaby, and then find out what a blacksmith does during daily demonstrations at Wagner's Blacksmith Shop.
Check out the newly renovated Way Sang Yuen Wat Kee & Co. Herbalist shop in the Village to discover the role Chinese medicine has played in shaping communities like Burnaby. Explore the history of Chinese-Canadians in Burnaby at the feature exhibit, Across the Pacific, in The Stride Studios.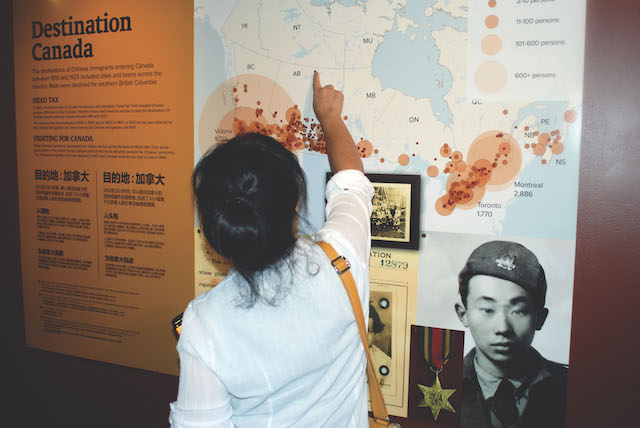 On select dates at the Learning House, Indigenous Educators will share their knowledge of Coast Salish history and culture.
Download the spring scavenger hunt PDF in advance, then see how many products from the past you can find. Finally, we can't forget the sweet and savoury treats available in the Ice Cream Parlour, which will be open and offering a limited to-go menu with contactless payment.
Safety Protocols
Visitors are required to select a specific entrance day and time in order to adhere to and maintain gathering limits set out by our Provincial Health Officer. Face masks are recommended at all times for visitors. Where physical distancing cannot be maintained, visitors are required to wear a mask. Masks are required in all buildings.
Online reservations for Spring Break will open on Monday, March 8th at 9:00am. At this time, there is a maximum of six people booked per reservation request and guests should be visiting with their household bubble only.
There's a lot to see and do over Spring Break at Burnaby Village Museum! Follow along on Facebook, Instagram and Twitter for more info.
Miss604 is a proud sponsor of Spring Break at Burnaby Village Museum