The 7th annual RunGo Dash for Dogs is now underway as a virtual race series with 100% of the pledges going to BC & Alberta Guide Dogs.
Participants can complete five voice-guided Virtual Routes from any location, with or without a dog. Each route highlights a stage of Guide and Service Dog training from puppy to graduation; "Puppy Pen 2K", "Puppy Explore 5K", "Puppy Focus 5K", "Puppy Skills 10K", and "Graduation 3K".
RunGo Dash for Dogs 2021
Registration: $25 (gives access to all 5 routes)
Start Location: Anywhere
Start Date: Between February 25, 2021 – March 25th 2021
Start Times: Anytime
Distances: 2k, 3k, 5k, 5k and 10k (or run all 5 routes for the 25k Challenge)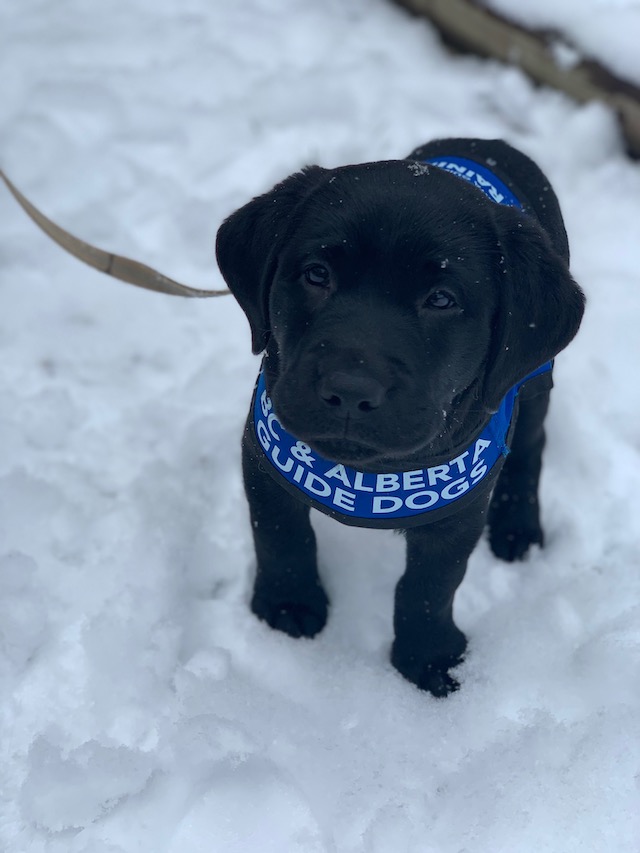 Runners can choose to do any number of the routes or complete all of them to complete the 25K Challenge before race finish on March 25th. You will receive virtual badges for each stage and you'll be sent a Dash for Dogs dog tag medal, a Bandana (for you or your dog) and other goodies from partners. 
"BC & Alberta Guide Dogs is celebrating its 25th Anniversary this year, so we wanted to have some fun with the number '25'," says Race Director, Craig Slagel. "We also wanted to give a glimpse into how a little puppy becomes a Guide or Service Dog, so it's been great to incorporate messages from training staff and volunteers into the routes."
Craig Slagel is the Founder of RunGo and has been supporting BC & Alberta Guide Dogs with this event for six consecutive years. In that time, Dash for Dogs has raised over $90,000 for the organization.
"We're immensely grateful to partner once again with Craig and RunGo," says BC & Alberta Guide Dogs CEO, Bill Thornton, "and we especially admire their persistence through in-person event restrictions to provide this one-of-a-kind virtual race experience."
RunGo is the most popular running app for discovering the best routes in the world with turn-by-turn voice navigation.
The mission of BC & Alberta Guide Dogs is to meet the growing demand for professionally trained Guide Dogs and Autism Support Dogs for citizens of British Columbia and Alberta, and PTSD Service Dogs for citizens of British Columbia.