The Outsiders and Others art auction is on now until March 31, 2021 showcasing the work of folk, self-taught, visionary, intuitive, and artists with disabilities. The auction also includes items from Ironworks Distillery, JJ Bean Coffee Roasters, Broken Pencil Magazine, Earnest Ice Cream, Moja Coffee, Rain City Games, Bandidas Taqueria, Elysian Coffee Roasters, Steamworks Brewing, Parallel 49 Brewing, Meinhardt's and more!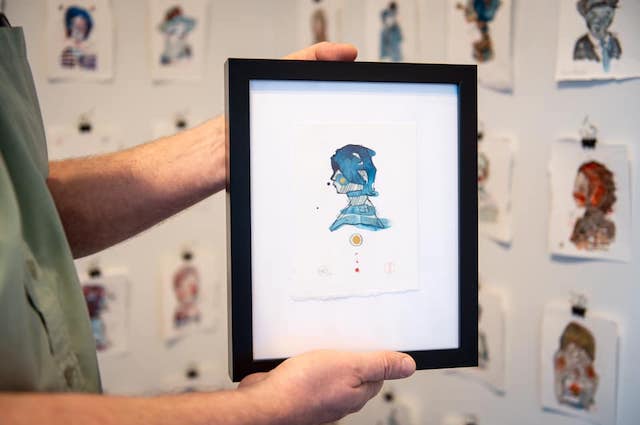 Outsiders and Others Art Auction
Where: Online until March 31 here
Outsiders and Others is a non-profit art society with a focus on bringing non-traditional artists to the forefront. Proceeds from the auction will go toward paying artist honourariums, gallery rent, insurance, and all expenses related to running the art society.
The gallery opened in March 2020 at 716 East Hastings St in Strathcona, at the beginning of the pandemic, in order to bring new art and culture to our community on a regular basis. In their first year, Outsiders and Others has produced a new exhibition every month, generally featuring artists that have never shown their work before, and have sold over 75 pieces of original art, paying artists in the exhibition an honourarium.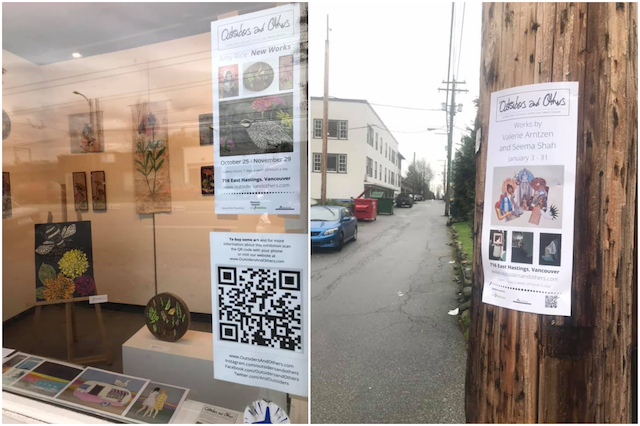 To celebrate their first anniversary, they have a special exhibition featuring artists from all previous exhibitions, along with this online art auction.
"All the auction items have been donated by supportive artists and organizations who understand the value of giving underserved artists the opportunity to have their artwork seen. We can't thank them enough for caring and choosing to support our fundraiser."
Follow Outsiders and Others on Facebook and Instagram for more info.