It's the most wonderful time of the year! Macaron Day in Vancouver 2021 is happening like always on March 20th, which just happens to be the first day of spring. Funds will be raised for local causes while these cafes and bakeries showcase their deliciously chewy and sensationally sweet confections.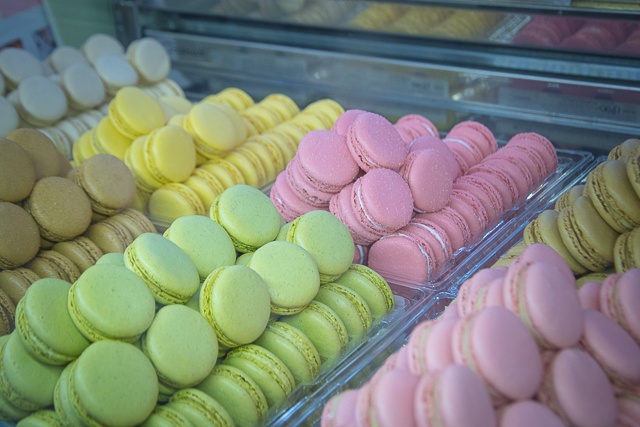 Macaron Day in Vancouver 2021
Where: Thierry Cafe (1059 Alberni St or 265 E 10th, Vancouver)
Cause: Dear to Chef Thierry's heart, St. Paul's changed his life when he was diagnosed with a heart condition known as cardiac hypertrophy. A successful surgery in 2016 turned his health around and has made him eternally thankful for all the care he received from the dedicated team of doctors and nurses. As in years past, partial proceeds of all macaron sales will benefit St. Paul's Foundation.
Where: Bon Macaron (Unit 4, 1244 Cartwright St, Granville Island and their Victoria location)
Cause: For one day only you will get a $5 discount on their 30 pack of macarons, which will be only $40, with proceeds support BC Children's Hospital Foundation.
Where: Mon Paris Pâtisserie (4396 Beresford St, Burnaby)
Cause: This year, owner and pastry chef Elena Krasnova will be donating 50% of proceeds from Mon Paris Pâtisserie's macaron sales on Saturday, March 20 to Burnaby Family Life, an inclusive and welcoming organization that provides the community with quality social services and programs including counselling, resources, education and child care services.
and more to be announced soon!
Journée internationale du macaron
Macaron Day was founded in France (Journée internationale du macaron) by Pierre Hermé in 2006. It's a day to celebrate the colours of spring with a bright palette of treats. Macaron Day events will be happening overseas, in New York, and in Toronto. Over the last few years it has become a Vancouver tradition as well.
Macarons (not to be confused with macaroons) are meringue-based confections commonly filled with buttercream or jam with a delicate soft and crunchy outer shell. All you need to do is visit a participating "Macaron Day" bakery or cafe on March 20th and you'll be given a macaron and be invited to make a donation their chosen charity.
Do you know of any more locations? The list will be updated as offerings and specials are announced.