For International Women's Day on March 8th, Coast Capital is launching Keep Her on the Map to elevate women in the workplace. This campaign aims to highlight COVID related impacts, and asks Canadians to help address gender inequity.
Keep Her on the Map
Shedding light on the disproportionate social and economic impacts of the COVID-19 pandemic on women, Keep Her on the Map is asking Canadians to take action to turn the tide on the unintended consequences borne out of the ongoing public health crisis. The credit union is encouraging support of women-owned businesses and has curated a robust set of resources for women who have been disproportionately impacted by the pandemic.
When it comes to health, safety and employment, women have suffered potentially long-term consequences as a result of the pandemic at a far more alarming rate than their male counterparts.
According to a recent study from BC Women's Health Foundation, Unmasking Gender Inequity, women lost their jobs at a rate of 60 per cent greater than men at the beginning of the pandemic. Furthermore, working mothers between the ages of 25-55 lost six times more work hours than fathers each week due to increased family responsibilities. The study also found that the collective impact of the pandemic is also taking a toll on women's mental and physical health.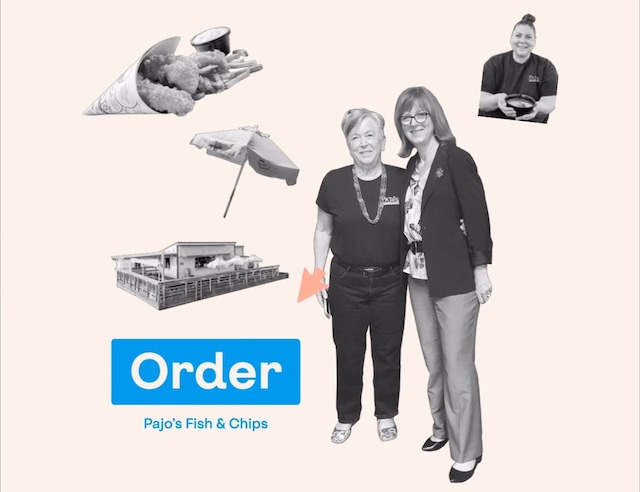 Another study, McKinsey & Company's Women in the Workplace 2020, found that as a direct result of the pandemic, companies risk losing women in leadership, turning years of progress toward gender diversity backwards. In fact, prior to 2020, Women in the Workplace research had found that women and men left companies at a comparable rate. With the onset of COVID-19, as many as two million women indicated that they were considering leaving the workforce, further upending the progress made to elevate women to leadership roles. McKinsey also found that women of colour who already face significant barriers when it came to workplace inclusion are being impacted at a greater level during COVID.
The impact on female business owners has also been considerable, as the financial impacts of COVID-19 on the small business industry – a cornerstone of the economy – were compounded by the onset of additional care-related responsibilities with early pandemic restrictions.
"The past year has changed the way we all work and live and it's important that as individuals and businesses we take steps that make a positive difference. As a social purpose company and Certified B Corporation, we're firmly committed to using our business as a force for good and that includes keeping women in the workforce and the businesses they own on the map."

– Larkin MacKenzie-Ast, Chair of Coast Capital's Business Women's Network.
"For International Women's Day, we are bringing this conversation to the forefront and amplifying the experiences of our female members to advance meaningful change," says MacKenzie-Ast. "Whether it be sharing the resources on the Keep Her on the Map site, sharing information on women-owned businesses or using your purchasing power to support more women-owned businesses, we are asking people to actively and intentionally help bolster and support women in our communities. Because when the women in our communities are healthy and thriving, we are all better for it."
Professor of Economics at the University of British Columbia, Dr. Marina Adshade echoes the call for increased awareness and intentional action to swiftly address this new wave of inequities brought on as a result of long-entrenched family expectations that have impacted women for generations.
"It isn't so much that gender inequality still exists. We are all aware that we are still very much on a journey to address the systemic reasons behind the inequality," Dr. Adshade explains. "However, what is alarming is that these systemic issues have again been exacerbated by the pandemic, setting back much of the momentum women have gained to this point."
"The findings of the Unmasking Gender Inequity study that I recently partnered with BC Women's Health Foundation on, are sobering," Dr. Adshade continues. "The data suggests if the current inequities were addressed, this would be a huge win for our economy, for women and for their families. While these changes are complex, we can each do our part on a consumer level to effect change."
For information on how to participate, visit the Keep Her on the Map campaign site, which has resources for Business Owners, Entrepreneurs, and Job Seekers along with a list of women-led businesses, and follow Coast Capital Savings on Facebook.