The Britannia Mine Museum is launching their Terralab Learning Space and will be introducing special educational programming for families and bubble groups during Spring Break as part of their year of STEAM (Science Technology Engineering Art & Math) focus.
Britannia Mine Museum Spring Break
When: Every day, 9:00am to 4:30pm
Where: 1 Forbes Way, Britannia Beach (10 mins south of Squamish on the Sea to Sky)
Admission: Book online in advance
Safety Protocols: Due to COVID-19 restrictions and limited capacity, it is highly recommended that you book online in advance. You can view all Safety Protocols online here, which include mandatory masks on site and more.
Terralab STEAM Learning Space
From March 13th to April 1st at 11:00am and 1:45pm every day, the Museum will host short interpreter-led STEAM "Mini Mud Monsters" sessions in the Terralab space, where families or bubble groups can learn about microorganisms in our freshwater ecosystems.
From streams to creeks, to rivers and wetlands, participants will see how these organisms, known as benthic macroinvertebrates or benthos, look like up close and learn just how they help us understand human impacts, including heavy metals and mining. Known as bioindicators to scientists and those who monitor the freshwater environments, benthos range in their tolerance to pollution and can help to better understand the health of an aquatic environment.
The Terralab and its inaugural school program was developed in conjunction with researchers, Professor Neil Banerjee and Dr. Lisa Van Loon of Western University. Their research explores the synchrotron analysis of Britannia rockweed, in which its metal uptake is mapped as an example of a potential indicator species.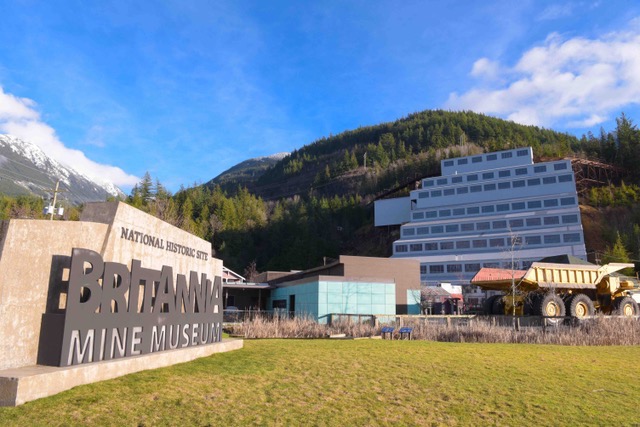 As part of its Spring Break activities, the Museum has also set up a self-guided "Designed to Fly" activity in the Machine Shop, exploring how aerial tramways were stars of the show in the earlier years of the Britannia Mine. Aerial tramways are like ski lifts or zip-lines for rocks. You can visit the Machine shop to design and test a rock carrier using a mini zip-line, exercising their creative brains to predict, test and evaluate ideas.
There is also a "Natural Miners" permanent exhibit in the Terralab, that explores the concept that both humans and plants are ʻnatural miners', pulling metals from the earth. Examples spotlight different aspect of Canadian research, including fascinating innovations in mineral exploration such as detecting the chemical element bromine in snow cover as a way to indicate a potential mineral deposit below ground.
All Spring Break activities at the Museum are designed to be COVID-safe, organized in small bubble groups, with enhanced sanitation procedures in place, and are included with regular Museum admissions.