The Vancouver Writers Fest has just launched an online book auction, on now until March 4, 2021.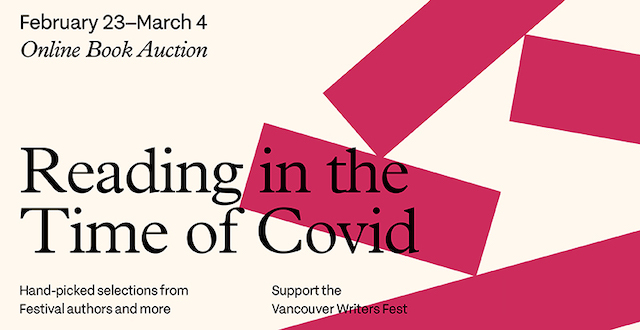 Vancouver Writers Fest Online Book Auction
Over the last year, we have found ourselves retreating to the comforts of home and taking solace in the books that we love, and new titles we can discover. The Vancouver Writers Fest asked Canadian authors and media personalities to recommend and donate a book that helps them find solace and inspiration.
2021 Book Auction: Reading in the Time of Covid is comprised of books donated by Festival authors and Vancouver media personalities. All donated books include a personal message for the winning bidder about how this book offers support and warmth as we all continue to navigate the impact of the global pandemic. All proceeds from this auction support the Vancouver Writers Fest's programs.
Highlighted donations include a much-loved copy of Toni Morrison's Beloved donated by Margaret Atwood, The Adventures of Augie March by Saul Bellow from the collection of Giller Prize-winner David Bergen, There There by Tommy Orange donated by Waubgeshig Rice and A Visit to Don Octavio by Sybille Bedford, donated by Eleanor Wachtel along with a personal essay about her selection.
The Festival is also offering up some Granville Island mystery packages. Each bundle will include two books and two treats from the Granville Island Market. These packages have a value of over $80 and are available to purchase for $50.
Explore the auction items online and register to place your bid.