​I am very excited to share a new campaign that I have joined that will make a big impact in my hometown of Surrey, BC. For its 50th Anniversary, Options Community Services has united 50 influential South Fraser women — the Women of Options — to help raise 1.5 million dollars in support of a new affordable housing build in Surrey.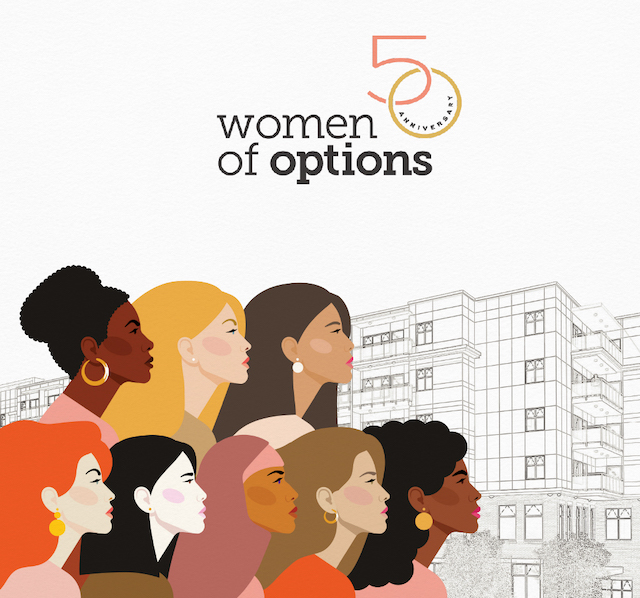 50 Women of Options
For 50 years, Options has worked as a registered charity to provide essential social services in Surrey, Delta, White Rock/South Surrey and Langley. Last year alone, their 500 plus staff, and over 80 programs, assisted more than 100,000 people within these communities
The 50 participating women have offered to help by joining the campaign to raise $25,000 each in support of this project. Options board members and staff have also contributed to the cause and the Surrey Homelessness and Housing Society has contributed $250,000.
The $1.5 million raised through Options will go towards a 100-unit complex at 8135, 8123, and 8109 King George Boulevard. Of these 100 units, 30 will be market rentals (still targeted to vulnerable populations, as not all vulnerability is financial), while the remaining 70 will be well below market rates —designated as affordable housing, with rent starting as low as $375 per month.
"​We need to have housing options that are available to all income segments to live, learn, work, and play in our own city."​ – Anita Huberman, Surrey Board of Trade CEO and one of the 50 Women.
The new build will also host community services such as Early Years, mental health outreach, and family services. With occupancy slated for mid-2023, this project expands Options' capacity to provide community support and to add affordable housing to the City of Surrey.
A list of all 50 participants can be found on the Women of Options website, and you can find my personal donation page here. Stay tuned for a special fundraiser coming from Miss604, and in the meantime follow Options Community Services on Facebook to learn more.