It's the first-ever Win a BMW raffle in BC, and there's only just over a week left to get tickets! You can enter to win a luxurious BMW 228i Gran Coupe — including your first year of automobile insurance courtesy of All West Insurance — from Brian Jessel BMW and Chabad Lubavitch BC.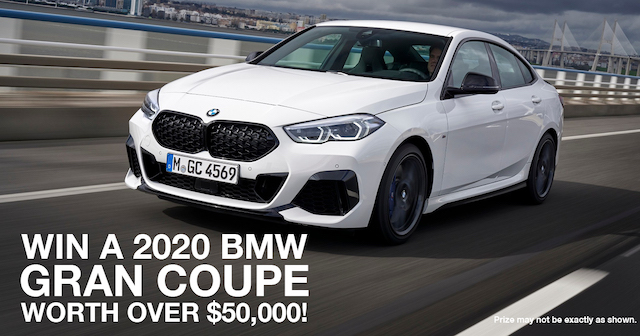 Win a BMW Raffle for a Cause
Tickets: Available online now! 3-Ticket Pack $135; 5-Ticket Pack $180 (single tickets sold out). Final deadline 4:00pm, Sunday, January 31, 2021. The draw takes place at 6:00pm the same day.
By purchasing a Win a BMW ticket, you directly enable Chabad Lubavitch to enrich and positively impact countless families across BC who have and are being negatively impacted by COVID-19.
Proceeds from ticket sales will be dedicated to outreach, education, food, and helping the those in need. So far in 2020, Chabad Lubavitch has distributed over 2,000 food packages to vulnerable BC residents during COVID-19 and are planning their next winter camp for children in need of social support.
View full rules of play online and get your tickets before January 31 to enter to win!