The 29th Annual Wellness Show was scheduled to take place in February at the Vancouver Convention Centre, but with safety being top priority for the New Rave Productions team and attendees, they have postponed the live show to 2022. The great news is that now you can enjoy all the benefits of The Wellness Show at Home, from January 31st to February 14th.
The Wellness Show at Home
When: January 31 to February 14, 2021
Where: Online
Registration: Sign up for FREE online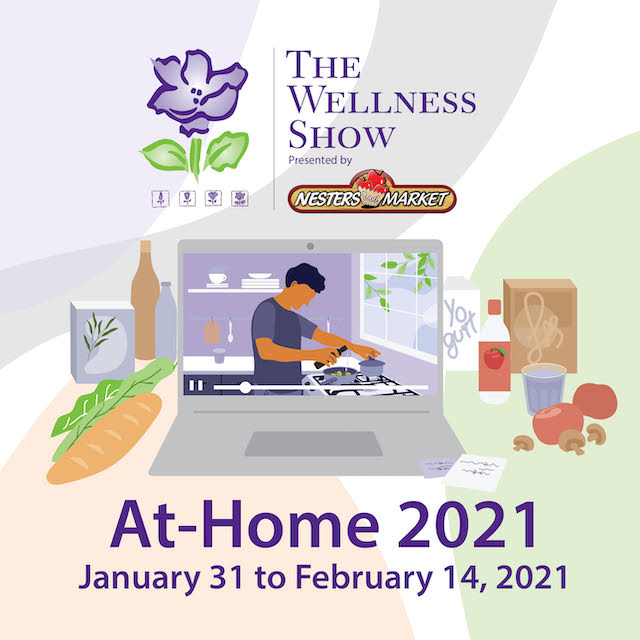 The new online event will feature a select group of exhibitors highlighting the latest in healthy living with a special focus on being healthy at home. Discover new approaches to nutrition, fitness, physical and emotional well-being as you tour the online stages and check out local exhibitors offering services and products for your wellbeing. Educate and empower your healthiest self, all from the comfort of your home, while still in your PJs if you like!
2021 Wellness Trends
Preventative Wellness. There's never been a time in history where staying healthy and boosting our immunity was more important. That means stocking up on vitamins that help to support our immunity, like Vitamin C, Vitamin D and Zinc. There have been some recent studies that have shown that these vitamins, which help with upper respiratory infections specifically, can help reduce Coronavirus mortality rates.
Walking. Yep. Good, old-fashioned walking is making a huge comeback in 2021. The physical benefits go far beyond just the cardiovascular strength and muscle-building. Walking also got us out of the house in a year where we spent more time at home than ever before. Walking in nature (just walking in general) has also been proven to have a very positive effect on our mental health as well.
Home As Sanctuary. We have spent a lot of time at home this past year, and will continue to do so until the vaccine is widely available. There's never been a better time to buy some new plants, paint a wall, get some new throw pillows, light a smelly candle, or learn to cook a new dish using locally-sourced eggs, mushrooms, or cranberries. Why not? You're there all the time, anyway! Home is now our office, gym and school, so might as well make it as beautiful and restful as possible, and enjoy some homemade comfort food.
At Home Fitness. With many gyms closed, we have turned to trying to keep fit at home. Sales of exercise equipment spiked and online fitness channels boomed. Whatever you love to do, yoga, weights, boxing, you can find an online version to participate in. Check out the YWCA's series on at-home workouts.
Radical Self-Care. As stress and anxiety levels grew, especially in the earlier months of 2020, it became clear that a focus on radical self-care was essential for survival. The need to relax and breathe and take a beat became imperative, as our bodies have limited stress capacities, and simple day-to-day tasks became more stressful. Adaptogens (which are plant-based compounds that help our bodies resist stress) are also making a big comeback. Let's face it, in the war on stress, we can use all the help (and long hot baths) we can get. Try Purica's Complete 360, or relax with a bottle of Thrive Remedies Defense Organic Tea.
For more inspiration, follow The Wellness Show at Home on Facebook and be sure to register online here.
Win a Prize Pack
It's the 29th annual Wellness Show and that means I'm presenting my 4th annual prize pack giveaway! Thanks to presenting sponsor, Nesters Market Grocery Stores I have a $50 gift card to give away along with $100 worth of Webber Naturals goodies!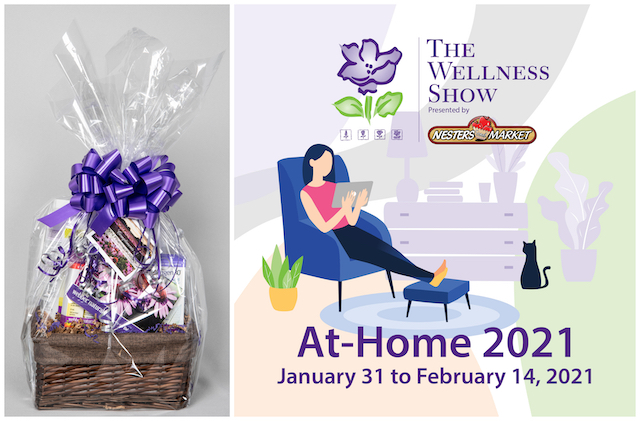 Here's how you can enter to win:
Comment on this Facebook post (1 entry)
Leave a comment on this blog post (1 entry)
Click below to share an entry on Twitter (1 entry)
[clickToTweet tweet="RT to enter to win a prize pack (value $150) from @TheWellnessShow #WellnessShowAtHome featuring @webbernaturals and @nestersmarket http://bit.ly/wellness604_2021″ quote=" Click to enter via Twitter" theme="style6″]

I will draw one winner at random from all entries at 12:00pm on Monday, January 25, 2021. UPDATE The winner is Janice Meehan!