There is a new, free, exhibition at the Pendulum Gallery in Downtown Vancouver. "The Eraser" is a photography exhibition by Vancouver Artist, Kriss Munsya which speaks to the trials and tribulations of race, gender, and identity, as well as Kriss' personal experiences with discrimination and trauma as a Black man.
The Eraser by Kriss Munsya
Where: Pendulum Gallery (885 W Georgia, HSBC Building)
When: On now until February 26, 2021

Mon – Wed 9:00am to 6:00pm until 9:00pm Thurs/Fri
Saturday: 9:00am to 5:00pm; closed Sunday and stat holidays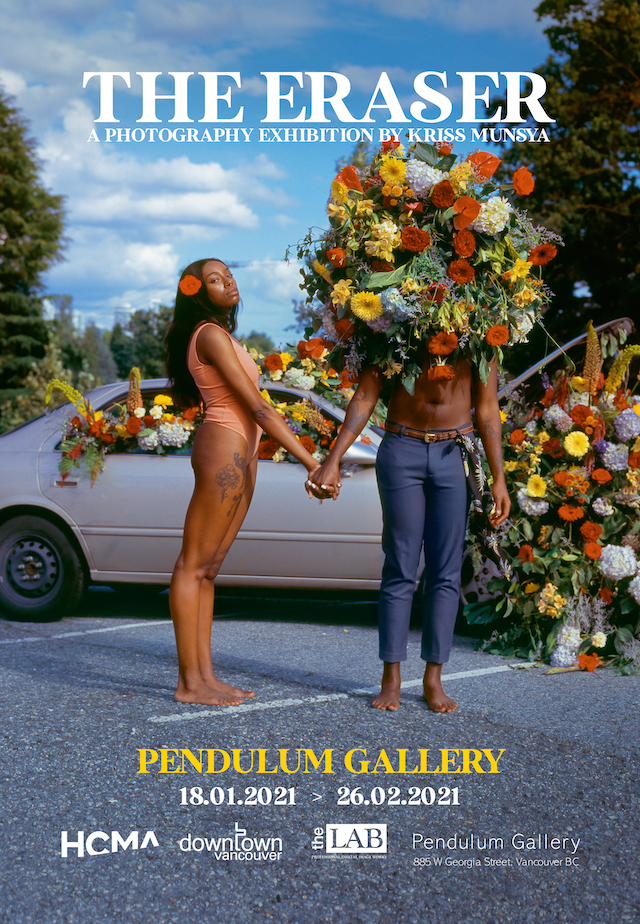 34-year-old Kriss Munsya is a graphic designer, photographer, and award-winning film maker. Kriss, born in the Democratic Republic of Congo, was raised in Brussels and is now living in Vancouver.
"The Eraser juxtaposes experiences of the past with desires of the future. It is a story of change and transformation that centres a Black man revisiting experiences that have been normalized in critical reflection of internalized supremacy. Things that at the time he thought were normal now have new meaning and he wants to share the lessons within." – Kriss Munsya
The Pendulum Gallery is free and accessible to the public and its open-concept layout seamlessly lends itself to social distancing guidelines and acts as the perfect backdrop to the art. The artwork can also be viewed online by visiting the artist's website where he will be posting throughout the duration of the exhibition.
This exhibition is sponsored by HCMA and the Downtown Vancouver BIA.