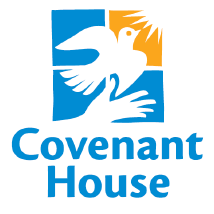 The #CHVCatchUp is a monthly series featuring the latest updates and news from Covenant House Vancouver. Miss604 is proud to be the Official Blog Partner of CHV. The following post has been contributed by their team:
Looking Back with Gratitude
Looking back on 2020 it was a year with new and unique challenges, and these have been devastating times for so many youth in our community.

But at Covenant House Vancouver we knew we were never alone and that our community was by our side.
While CHV continues the fight to end youth homelessness, know we are so grateful to have the friendship of dedicated supporters, who walk alongside these vulnerable and courageous youth in their journeys to overcoming homelessness.
The Covenant House Family has come together in the video below to show you our gratitude.
2020 Impact at a Glance
When young people arrive at Covenant House Vancouver, they are greeted without judgement with unconditional love and absolute respect, often for the first time in their lives. Youth can build healthy relationships, develop important life skills, and improve their mental health.
The youth who turn to Covenant House Vancouver for help are extremely vulnerable. This year, keeping them safe and healthy took on a new level of urgency.
Behind these numbers are stories of individual youth who have worked hard to overcome incredible obstacles and setbacks in their lives.
You can learn more about Covenant House Vancouver and read inspiring stories in our 2020 Impact Report.
Looking Forward with Hope
As you head into a new year remind yourself of all the good you have accomplished. What have you been able to overcome? How far are you from where you started? What are you most proud of?
Because of the incredible support from our community, the youth who come to Covenant House can have the same reflections. They can look back and be proud of where they are today.
Because you believe, the youth we work with can start to believe in themselves. And when they start to believe in themselves, their futures are limitless.
Wishing you a happy, healthy and hope filled New Year!
Since 1997, Covenant House Vancouver has been providing love and hope to youth experiencing homelessness. They are the premiere service provider of residential and outreach services for homeless and at-risk youth ages 16 to 24 in Vancouver.
Follow Covenant House on Facebook, Twitter, and Instagram for more info.