The Anti-Racism Coalition of Vancouver ("ARC") is petitioning for Black Shirt Day on January 15th to be introduced in BC, in recognition of the struggle for civil rights fought by Black and racialized Canadians.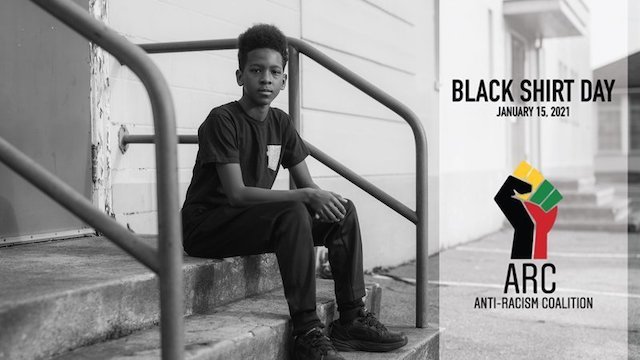 Black Shirt Day in BC
Through an online campaign and Change.org petition, ARC proposes that Black Shirt Day be established on the birthday of Martin Luther King, Jr., the great civil rights leader and Nobel Peace Prize winner.
"We believe this will be an important step in raising greater awareness of the ongoing struggle for civil and human rights faced by Black and racialized Canadians, and help to foster solidarity against all forms of racism and hate."
At L.A. Matheson Secondary, teacher Annie Ohana said "most, if not all teachers" will take part in Black Shirt Day on Friday, adding she hopes at least 600 to 700 students take part.

"I do think days like this give teachers – students – a chance to kind of have an easier way to have that dialogue where maybe we take a breather to focus on specifically that one issue," she explained.

"Our students, our staff need to realize that we need to celebrate Blackness, we need to celebrate students and everybody having a safe and peaceful existence." [Surrey Now Leader]
The petition calls for the British Columbia Ministry of Education to designate Friday, January 15th, 2021, as Black Shirt Day.
"Having curriculum on, you know, my history, people who look like me, definitely would have helped to make me feel like I belonged in Canada, like I belonged in Victoria," ARC's Kamika Williams told the CBC. "The goal behind [the petition] is to have, at the very least, one day of mandatory curriculum on Black history and civil rights."
Several school districts are currently participating, with the tag #BlackShirtDay trending on Twitter on January 15th, with support from students, teachers, unions, politicians, and more.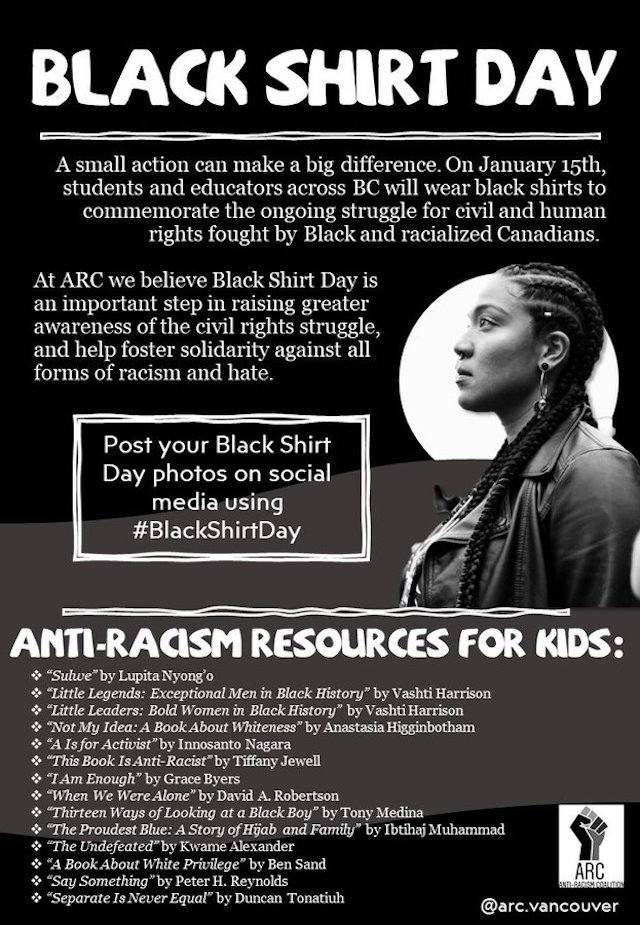 So far, over 10,500 have signed the petition asking for 15,000 digital signatures. Follow ARC Vancouver on Instagram for more updates and the ARC Vancouver website for additional resources.