To acknowledge the cultural legacy and historic significance of the Commodore Ballroom, Kennedy Stewart, Mayor of the City of Vancouver, has officially proclaimed December 3, 2020 as Commodore Ballroom Day. The proclamation marks the venue's 90th anniversary and kicks off the first of ongoing celebrations.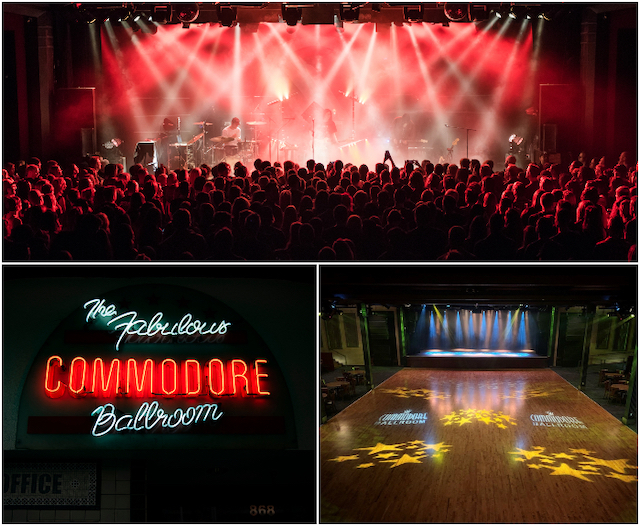 Commodore Ballroom Day
Originally opening its doors in 1930, the Commodore Ballroom has grown to become the city's best-known and most beloved live music venue. A stunning example of Art Deco style, elegant décor, and arguably the best dancefloor in town, the Commodore has featured an astonishing list of performers over the last nine decades.
Reflecting the progressive and diverse musical landscapes of the time, performers have included Duke Ellington, Dal Richards, Tina Turner, The Clash, U2, Nirvana, Coldpay, Lady Gaga, The Weeknd, and many more.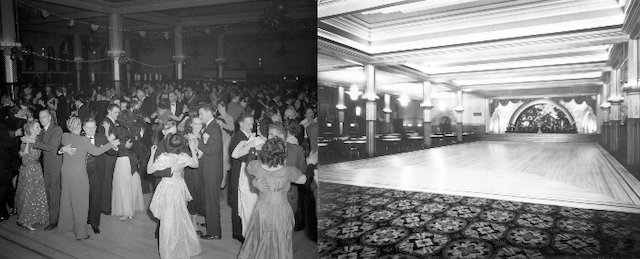 Anniversary Activities
Fans of the Commodore Ballroom can participate in an array of events, aligned with current government restrictions, to mark the celebration of this milestone:
December 2, 2020: BC Place Light Show
The rooftop of BC Place will illuminate with glowing birthday candles in celebration of the anniversary.

December 3, 2020: Commodore Ballroom Day
Two Colin James Performances
Colin James returns to the venue for the 33rd time with two live virtual performances as part of the Jim Beam Bourbon Presents Live From Inside series.
December 3 – 11, 2020
Commodore Ballroom Jacket Giveaway
One Commodore Ballroom satin jacket will be given away every day for 9 days to 9 lucky fans. Follow on Facebook for more details.
Commodore Ballroom Secret Rooftop Message
An established fixture of downtown Vancouver, the Commodore has a message displayed on its rooftop for its neighbours to share on social media #Commodore90.
Virtual Birthday Card
Fans can share their favourite memories, photos and videos on a virtual Commodore Ballroom birthday card.
More details on upcoming events and celebrations to be announced throughout the year.
I think almost everyone has a "Commodore" story or five to tell. When I was growing up in Surrey, listening to CFOX on the radio, I couldn't wait until I was 19 so that I could go to shows there. From interviewing some of my favourite bands backstage, to experiencing so many on stage, and even attending special events during the 2010 Olympics, or sponsoring the Jessie Awards, the Commodore has a special place in my heart.