Join the annual Winter Solstice Lantern Festival online and share your homemade creations as we zoom into a new world of virtual connection and community building.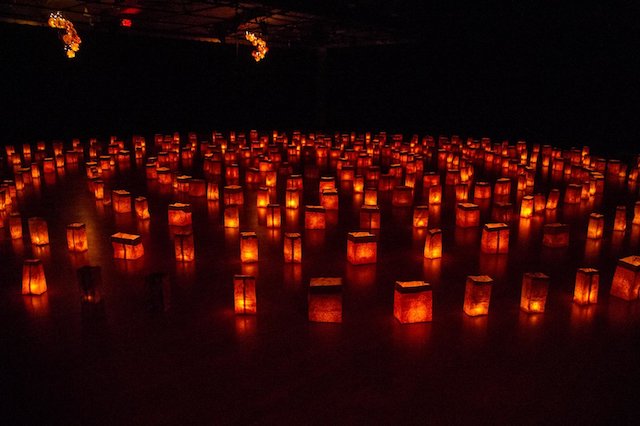 Winter Solstice Lantern Festival
Where: On Zoom (check online for the link)
When: Monday, December 21, 2020 at 6:00pm
The Secret Lantern Society is not only pivoting but "pirouetting joyfully". Join them in celebrating with:
an interactive Lantern Dance Party
a virtual walk through the Labyrinth of Light
dark tales of solstices past
live music
headdress-making with plants
astonishing astronomy
and you!
The annual Festival exists to celebrate the ways in which cultures around the world honour the return of the sun: in a single night, members of various First Nations groups and the Chinese, Persian, Ukrainian, Southeast Asian, Japanese, African, Middle Eastern and European communities of Vancouver all participate. This diversity is reflected among performers and participants alike; their vitality and imagination are integral to our celebration.
More Content Online, Anytime
When everything changed in the blink of an eye, Secret Lantern Society artists stayed home and developed a series of cool workshop videos to help the public create lanterns, headdresses, and sun-coloured foods in the warmth and safety of their own homes.  Check out the videos on the Secret Lantern Youtube channel.
The Secret Lantern Society celebrates art, culture, beauty and light through the annual Winter Solstice Lantern Festival and various community events. It was incorporated in 2001 to develop the annual Winter Solstice Lantern Festival created in 1994 by Founding Artistic Director Naomi Singer. This free, inclusive and non-denominational event is celebrated in multiple Vancouver neighbourhoods, with an average of 8,000 annual participants.