Contributed by Bonnie Burnside, Chair, Downtown Surrey BIA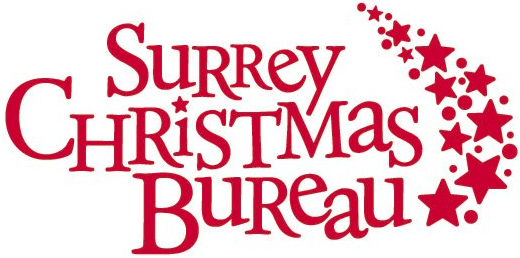 How would you like to give a little cheer to some of the families in need in our community?
Did you know that the Surrey Christmas Bureau assists 1,800-2,000 families per year with toys and food cards to insure they have a Happy Christmas? This makes Surrey Christmas Bureau the largest Christmas Bureau in BC.
This year, we expect that more of our neighbours will need help.
Ways to Support Surrey Christmas Bureau This Season
What can you do? Visit the Surrey Christmas Bureau website and give a donation through the link on their website. You can also drop off a cash or cheque or toys directly to the Christmas Toy Depot at 13853 – 104 Avenue, Surrey (the former Funky Monkey Children's Play Centre) Tuesday through Saturday from 10:00am to 5:00pm (wear your mask).  
Did you know that most donated toys are dropped off at the Surrey Christmas Bureau after December 1?
This year, we have to do things differently. Parents are picking up their hampers earlier and the shelves are bare. We store enough toys from the previous year to get started but with an earlier pick-up date, parents are already showing up and we are running out of items for all ages. 
Toy Donations
How can you help? Drop off your unwrapped toy donations as early as possible. Some ideas for children young children include trucks, dolls and books; for 8-12 year olds – arts & crafts, Lego, Hatchimals, LOL dolls; and for teens – gift card, sports equipment, art supplies. A more complete list is available on the Surrey Christmas Bureau website.
Did you know that over 600 families are "adopted" by service groups, businesses and individual families wanting to spread some Christmas spirit?
Adopting a family is a more personal way to give. You are matched with a family and given some ideas for each child and then purchase gifts. You can either deliver the gifts to the home of the family or drop them off at the Toy Depot where the family will pick up the hamper you have put together.
The Christmas Bureau has a dedicated team matching families with sponsors. Given the new protocols in place (they are all working remotely), they are a little slower than usual so if you have already contacted the Adopt-A-Family team and haven't received a response, they should be caught up by November 30.
Adopt-A-Family
What can you do? You can contact the Adopt-A-Family team and sign up to Adopt A Family. Remember, families come in all sizes. Please consider adopting a larger family. 
Virtual Fundraisers
Did you know that most of the Surrey Christmas Bureau events are run by third parties – groups that support the Surrey Christmas Bureau?
Although we still have supporters, they are finding it more and more difficult to run events and still follow the protocols in place by the Provincial Health Authority. Here are some ideas you might consider:
If you are working onsite, ask your co-workers to bring an unwrapped toy to work. The toys can then be dropped off at the Surrey Christmas Bureau Toy Depot.
If you are working remotely and your company used to organize a Christmas lunch, use the money you would have spent to adopt a family. Or give a portion of the money you have saved not having to commute to the Surrey Christmas Bureau and Challenge your co-remote workers to donate as well.
Ryley and Chloe have been collecting toys and money for the Christmas Bureau for 5 years through their Spaghetti Dinner. This year, they are asking people to drop toys and cash/cheques to the Christmas Bureau every Saturday from 2:00 to 3:00pm. Support them and support the Christmas Bureau at the same time.
If your group or company hosts an annual Christmas Party, use the money that you would have spent on your party and donate it to the Surrey Christmas Bureau. You can send a message to your guests, wishing them a Merry Christmas and telling them that your party money has gone to help families in the area.
Organize a virtual pub or karaoke night and give the proceeds to the Surrey Christmas Bureau. You could even include a Silent Auction.
The Downtown Surrey BIA will be hosting the Gingerbread Village again this year (starting on December 5th) but you will have the opportunity to vote online (every dollar equals one vote) for your favourite gingerbread creation. The creator of the creation that gets the most votes will win $1000 so everyone wins!
However you can help is appreciated. If you need assistance, you can register online.