The Christmas Store at Potters – the largest store of its kind in Western Canada – is now open for the season in the 28,000 sq ft Potters Nursery garden centre in Surrey. Everything is carefully curated, thoughtfully displayed, and meticulously organized over the course of the year all to bring you and your family joy for the holidays!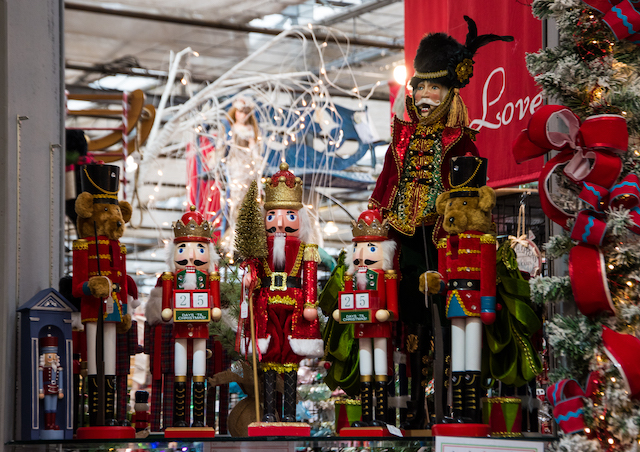 The Christmas Store at Potters
Where: 19158 48th Ave, Surrey
When: Open daily through December 24th. Saturday to Tuesdays, 9:00am to 6:00pm; Wednesday to Friday 9:00am to 8:00pm
This is the only store in the region where you can find tens of thousands of holiday-related items, let alone 60,000 ornaments to choose from! It's your one stop shop for decorating items, gifts (from hot sauces and gadgets to candies and housewares), toys and puzzles, stocking stuffers, and so much more.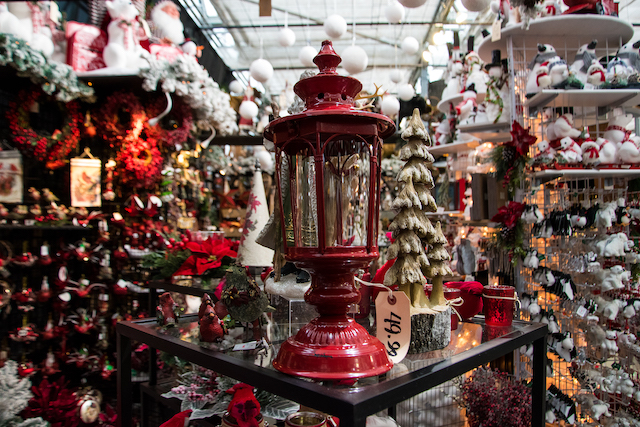 An annual holiday shopping tradition for many, The Christmas Store at Potters is guaranteed to put visitors into a holiday frame of mind. But this is about more than just shopping.
You'll enter through the Enchanted Fairy Garden that will not only dazzle you with its beautiful display, you'll get inspiration for creating your own holiday wonderland at home.
Then there's the 3,000-square-foot Dark Room, illuminated by more than 75 different Christmas-themed canvas paintings and more than 60 different Christmas-themed water lanterns.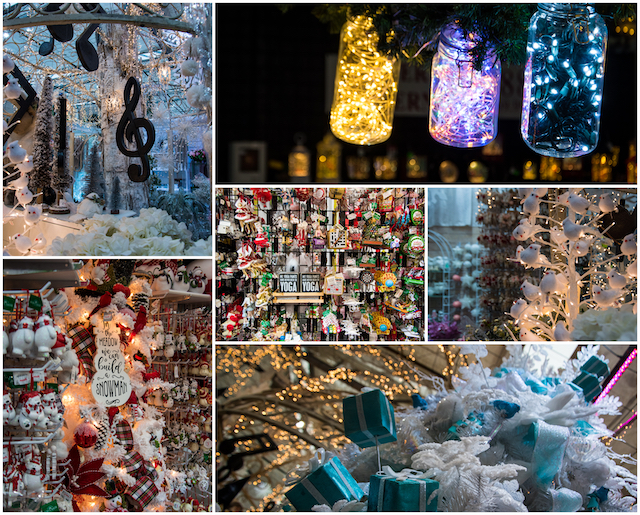 New this year, check out the Bee Tree (an upside-down tree featuring a giant honeycomb and bee-themed ornaments) and the returning Ice Cream Tree (a white tree with a three-foot scoop of "ice cream" at the top, complemented by ornaments in the shape of ice cream cones, donuts, cupcakes and more). Don't forget to stop by WhoVille, an entire section devoted to Grinch-themed items, including teddy bears, ornaments, mugs and snow globes.
The Gourmet Food area offers thousands of rare and special products, including hot chocolate from Montreal's Gourmet Village (available in seven different colours and flavours); dessert toppings (including ice cream sauces in tasty flavours such as Banana Bread); locally-made jellies and syrups from Krause Berry Farms and The Preservatory; maple syrup and maple butter from Muskoka Lodge; and for the first time this year, Dr. Henry Whisky BBQ Sauce, created by local Chef Ann Kirsebom in honour of Dr. Bonnie Henry (100% of proceeds from every bottle will go to the BC COVID-19 Emergency Relief Fund).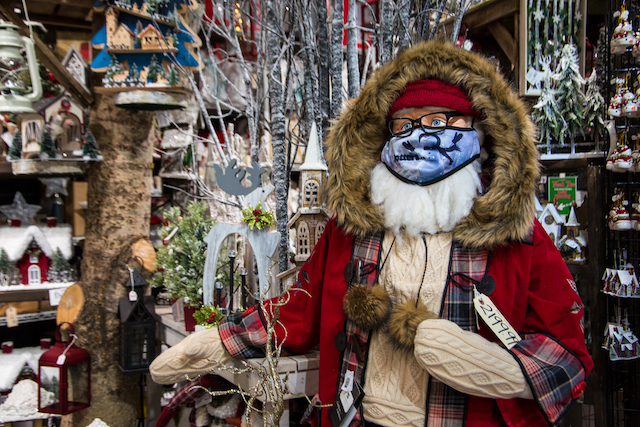 You can shop comfortably and at ease with COVID safety measures in place that include: Reduced occupancy, temperature checks, hand-sanitizing stations placed throughout the store, widened and one-way aisles, check-out lanes with clearly marked distancing lines, and Plexiglas screens at every cashier desk. All visitors are also requested to wear a mask and respect physical-distancing guidelines.
Follow Potters on Instagram and Facebook for more info.
Giveaway
I have a $100 gift card to give away to The Christmas Store at Potters. Here's how you can enter to win:
I will draw one winner at random from all entries at 9:00am on Thursday, November 12, 2020. UPDATE The winner is _MyLifeAsPaige on Instagram!