Imagine Van Gogh, the original immersive exhibition from Europe featuring more than 200 of the Dutch artist's paintings, is coming to Vancouver in February March 2021 to the award-winning Vancouver Convention Centre.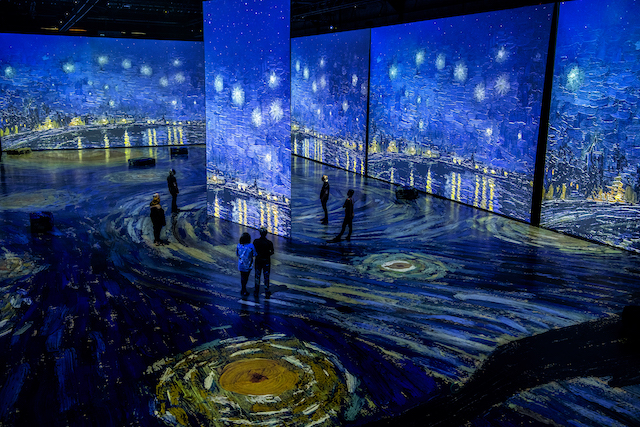 Imagine Van Gogh is Coming to Vancouver
Tickets go on sale Friday, January 15 at 9:00am PST
Imagine Van Gogh has sold more than 300,000 tickets in Canada this year in Montreal, Quebec City, and in Winnipeg and is now ready to debut in Vancouver.
With the safety of guests, employees and the community as the highest priority, Imagine Van Gogh will open in February March 2021 in accordance with the public health guidelines in British Columbia.
Created by French Artistic Directors Annabelle Mauger and Julien Baron, famous for their immersive exhibits Cathédrale d'Images in Les Baux-de-Provence, Imagine Van Gogh was presented first by Encore Productions in France, where it amazed audiences with its grandiose and immersive concept of Total Image; the viewer is literally transported on a journey to the heart of the artist's work. The exhibit brings Van Gogh's canvases to life in a vivid, spectacular way: the audience will literally enter the artist's world of dreams.
"Original canvasses are expanded and fragmented, then projected into unusual shapes to emphasize the mesmerizing exaggerations and distortions of Van Gogh's work. Visitors experience their energy, emotion, and beauty like never before," says Annabelle Mauger.
During its first Canadian stops in Montreal and Quebec City, the unique Imagine Van Gogh exhibition received widespread praise. Before closing in March, Montreal received close to 200,000 visitors and thereafter 75,000 in Quebec City this past summer – during a pandemic! The presentation is currently underway in Winnipeg and has now been extended to the end of December due to incredible demand despite limitations around COVID-19.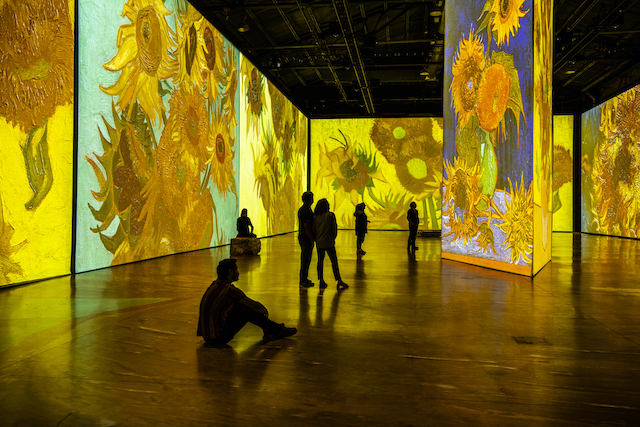 Paquin Entertainment Group and Tandem Expositions, in conjunction with Encore Productions (France) are excited to bring this spectacular production to Vancouver for the very first time. Like Montreal, Quebec City, and Winnipeg the show is sure to be an exceptional success and the highlight of the 2021 arts season on the West Coast.
Register online now and get exclusive access to presale information in order to purchase tickets prior to the public on sale.