UPDATE December 7, 2020: Unfortunately the event is cancelled for 2020.
I'm thrilled to share that Heritage Christmas at Burnaby Village Museum is NOT CANCELLED this season and you will be able to enjoy the dazzling lights, sights, and sounds of Heritage Christmas for the holidays!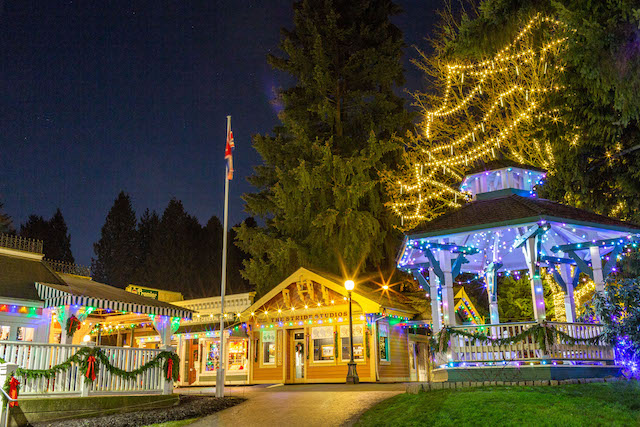 Heritage Christmas at Burnaby Village Museum
When:

November 21 to December 18, 2020 (closed Monday/Tuesday)

Wednesday to Friday, 1:00pm to 5:30pm
Saturday & Sunday 1:00pm to 9:00pm

December 19 to January 1, 2021 (closed December 24 & 25)

Where: Burnaby Village Museum (6501 Deer Lake Ave)
Tickets: Admission is FREE but advance reservations are strongly recommended.

Reserve by calling (604) 297-4565 during office hours (Monday to Friday 9:00am to 4:00pm; Saturday and Sunday 1:30pm to 8:30pm)
One reservation (for up to six people) per call. Do not leave a voicemail.
Please note the Carousel and gift shop are closed.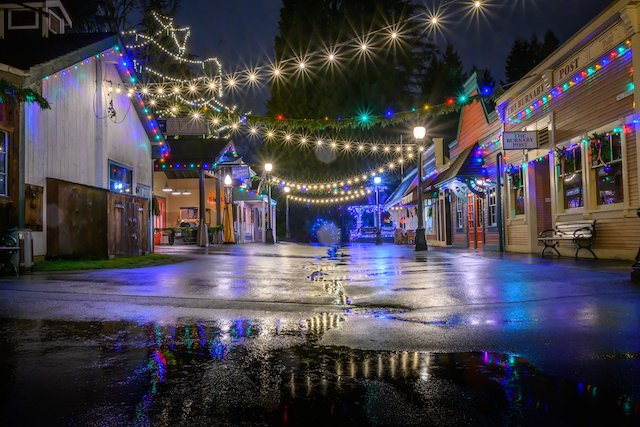 Stroll through the 1920's village and enjoy spectacular lights and vintage-themed displays. Stop by the Burnaby Lake General Store to browse the Christmas light display and learn about popular store purchases in the 1920's.
Check out the newly renovated Way Sang Yuen Wat Kee & Co. Herbalist shop in the Village to discover the role Chinese medicine has played in shaping communities like Burnaby.
Visit the Jesse Love Farmhouse to experience a historic family home lovingly decorated for the holidays, and explore the history of Chinese-Canadians in Burnaby at their feature exhibit, Across the Pacific, in The Stride Studios.
Chat with the teacher at Seaforth School and learn about schooling in early Burnaby, and find out what a blacksmith does during daily demonstrations at Wagner's Blacksmith Shop. Demonstrations at the Steam Shed will run on Wednesdays and Saturdays.
Treat yourself at the Ice Cream Parlour (limited to-go menu items, contactless payment only).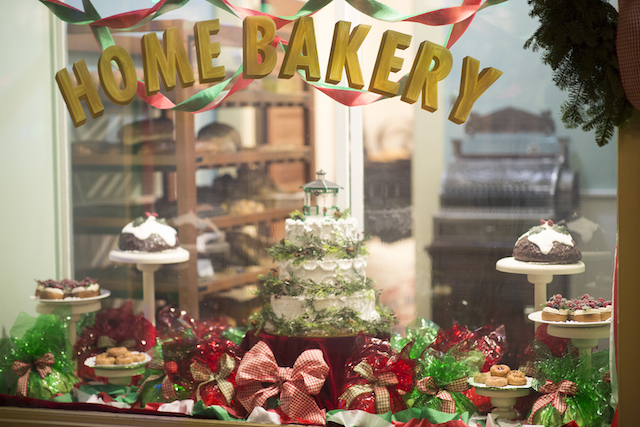 Know Before You Go
A limited number of people will be allowed into Heritage Christmas at one time. They cannot guarantee your preferred date and time will be available without a reservation. Visitors without reservations will be permitted entry only if there is space available to ensure they are compliant with health regulations.
Face masks are recommended at all times for visitors. Where physical distancing of 2 metres (6 feet) cannot be maintained, visitors are required to wear a mask. Masks are required in ALL buildings.
Read the full COVID safety protocols online here before you visit.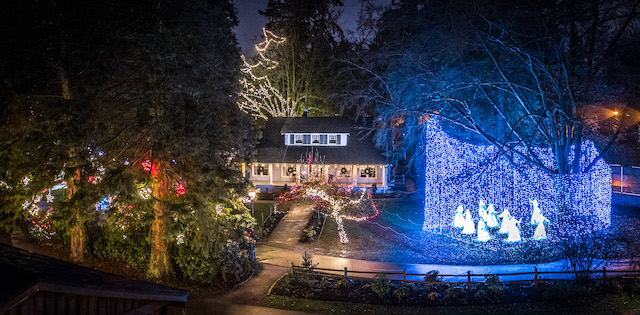 Plan your visit to Burnaby Village Museum and follow on Facebook and Twitter for information about this event and more.
Miss604 is a proud media sponsor of Heritage Christmas 2020-2021