It's been a year like no other so an online festival comprised of diverse music and rich visuals sounds like a real treat! The Vancouver Inter-Cultural Orchestra's annual Global Soundscapes Festival has been re-imagined as a series of 16 brand new virtuoso filmed performances.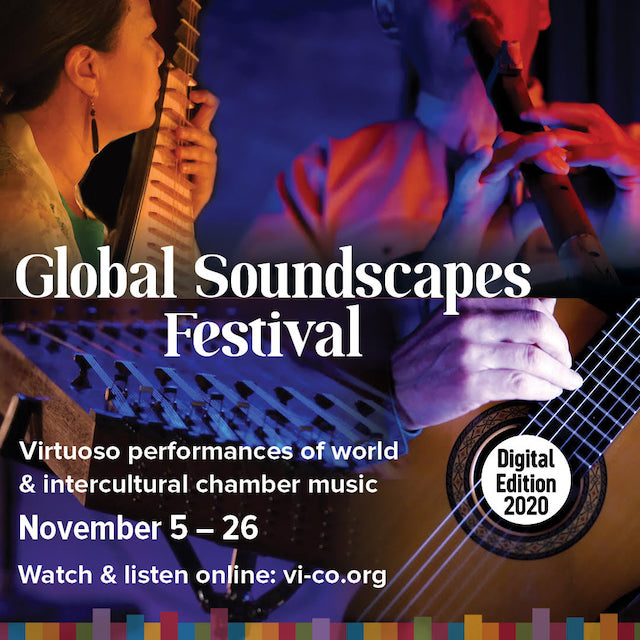 Performed by VICO musicians and some of Vancouver's finest chamber ensembles (Orchid Ensemble, Silk Road Music, Vashaan Ensemble, and others), the videos will be released online throughout the month of November.
Global Soundscapes Festival
When: Weekly release of videos throughout November
Tickets: Free! Just look up the performance page here
The Global Soundscapes Festival is a rich feast of sound and rhythm, celebrating the intersection of Canadian cultures with musical traditions from all over the world.
The videos, live performances filmed on multiple cameras in an intimate chamber setting, offer rare, close-up views of instruments that VICO audiences normally only see from a distance on the concert stage: Chinese erhu, pipa, zheng, dizi, dadi, guanzi; Persian santur, oud, kamanche, ney; violin, cello, guitar, piano, oboe, clarinet, bassoon; kiskosi (Native American flute); and percussion from around the globe.
The sound, recorded on vintage analogue audio equipment, ensures that the unique colours of each instrument are clear and present, offering a compelling visual and aural concert experience for every viewer. Videographer Kerry Phillips has interspersed footage of gorgeous Vancouver and BC landscapes, rooting the music in the vibrant city and province that produced it.
The featured repertoire will juxtapose traditional music from world cultures with contemporary intercultural compositions by Canadian composers, including Mark Armanini, Qinglin Bruce Bai, Moshe Denburg, Saina Khaledi, Qiu Xia He & André Thibault, Anthony McNab, John Oliver, Parmela Attariwala, Ali Razmi, Lan Tung, and Jin Zhang.
Follow VICO on Facebook for more information.